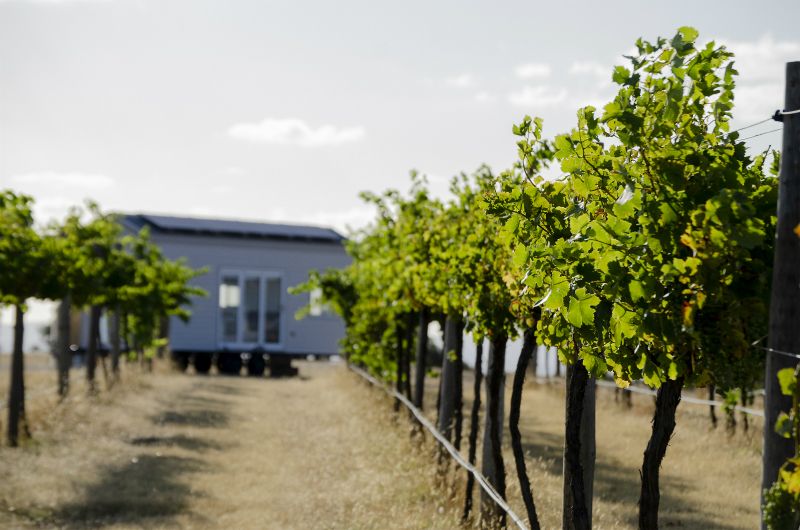 Experience Tiny Living in our off grid Tiny House situated at the top of our vineyard at Hounds Run with spectacular 360 degree views of the Grampians, Black Range and Sugarloaf Hill. We're just 10 minutes drive from the centre of Great Western with a rich history of wine making in Australia dating back to the 1860's. This is a place for guests to reset and reflect. Designed with a 'slow' pace in mind, our desire is that you enjoy every part of your stay.

Our tiny house features one queen bed, kitchenette, a bathroom with composting toilet, shower, gas heating and air-conditioning. Sunset picnic, wine & cheese and tour packages are available on request.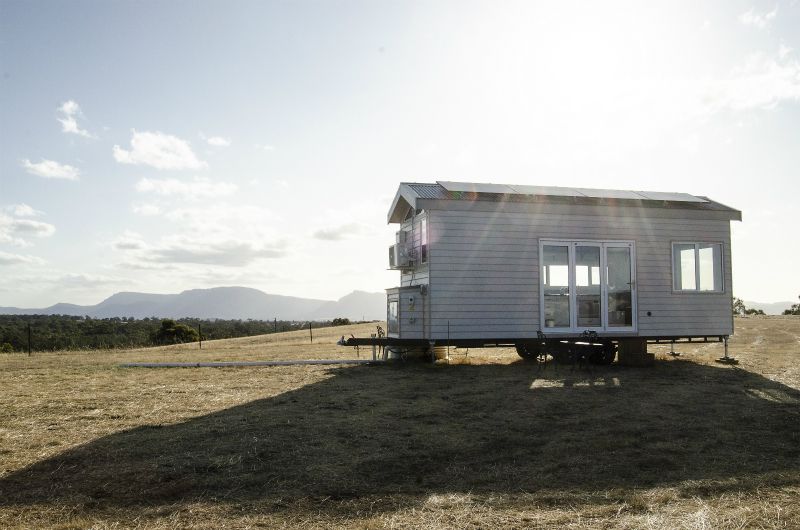 Hounds Run is an operating vineyard and farm, as such guests may witness various activities related to operating the property.
The kitchen consists of a gas stove with two burners, stove top kettle, toaster, dishwasher and fridge. In the kitchen you'll find the basics salt, pepper, olive oil, balsamic vinegar, butter, Five Ducks Farm jams, peanut butter and Vegemite. We also provide milk, tea, coffee, sugar, napkins, shampoo, conditioner, body wash and towels. Please note there isn't an oven for cooking so please be mindful of this before stocking up for your stay.
Our Tiny House is completely off grid so please be conscious of power consumption and do not leave the lights or air conditioning on whilst you are out.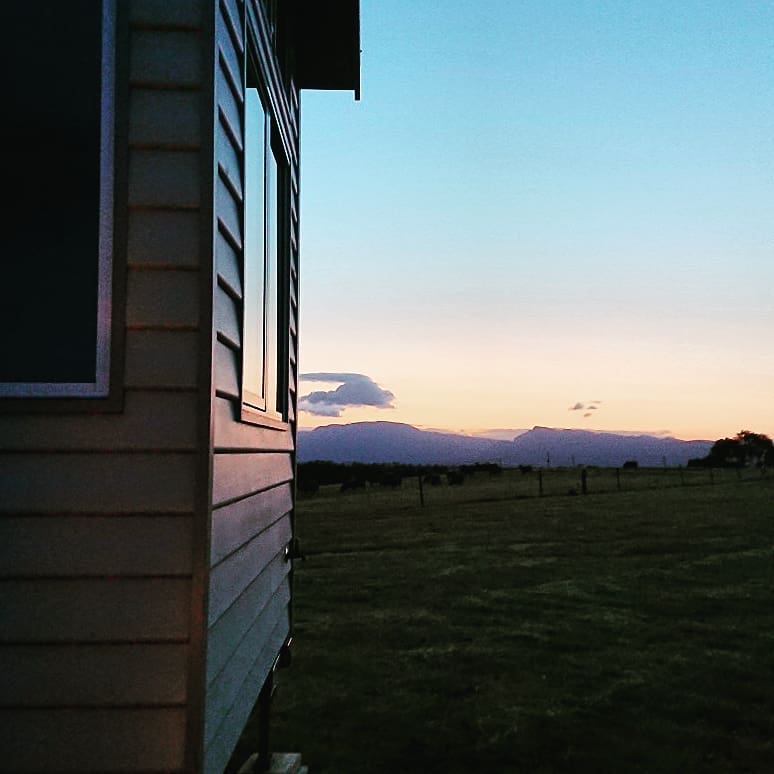 Towards the end of our growing season (Feb-Apr) the vineyard is at the mercy of cockatoos. They don't eat our ripening grapes but instead cut them off the vines and drop them on the ground causing substantial damage and loss of fruit. During this time we have bird scarers set up in the vineyard to keep them at bay. These operate on a timer and shoot a pop of gas off periodically throughout the day.
Book your stay today!
https://www.airbnb.com.au/rooms/42080384?source_impression_id=p3_1589418970_U4OiSzErgygAoXlZ&guests=1&adults=1