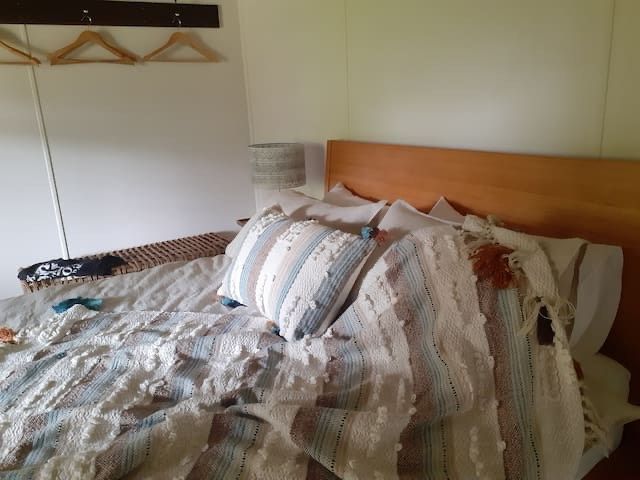 This beautiful 2-bedroom Victorian cottage has been tastefully renovated into an impressive modern home yet still retains many of its original historical features and charm with Baltic pine floors and ceilings and open red brick fireplaces.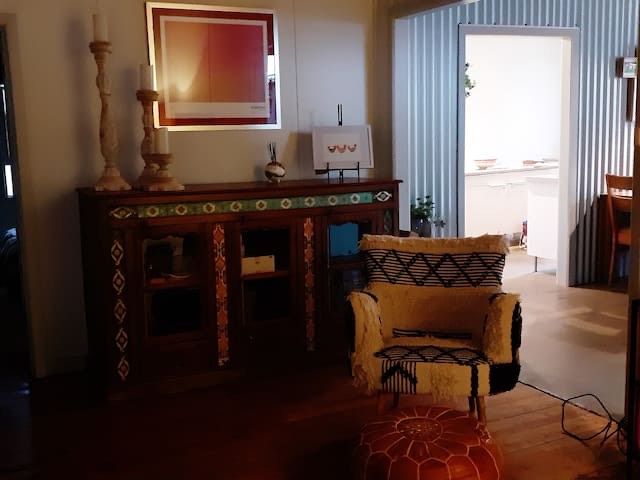 You will have full use of the house and gardens; our cottage is in town and walking distance to shops/wineries/pub and café-most still open for T/A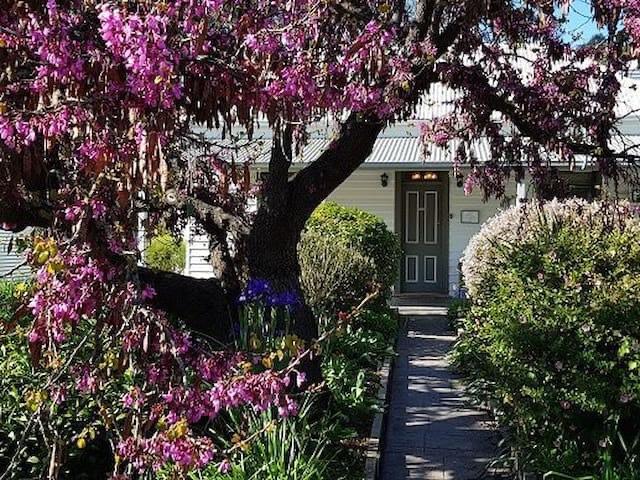 The 100-year-old Judas tree is the centrepiece of the front garden and displays the most magnificent magenta blossom each year. The extensive landscaping is complete with small pockets to retreat to with a book and a glass of wine. There are tables and chairs which can be moved around. Also, we have outdoor heaters for the cooler months.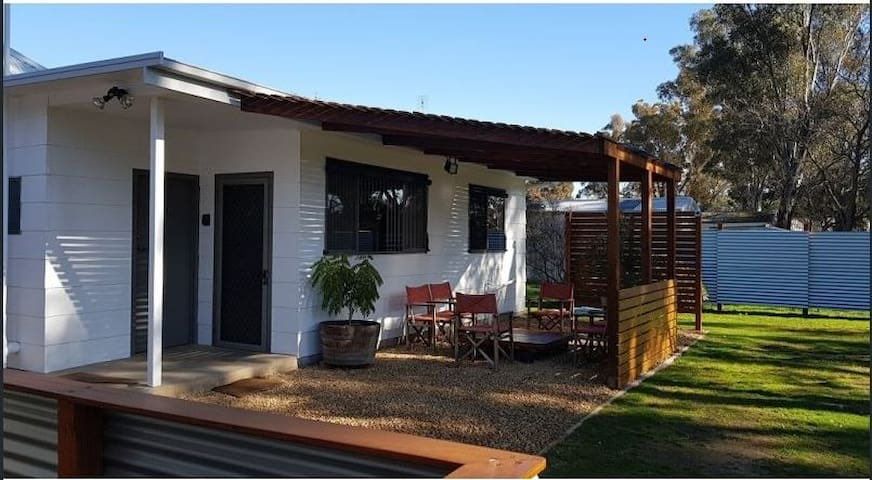 We are both animal lovers, so pets of all sizes are most welcome. The back garden is fenced, but smaller dogs may get under the back gate and will most likely need to be tethered if unsupervised. Please note we don't allow pets in the house.
Please note that the cottage is on a main road so there is some road noise during the day and night.
There is a gas BBQ for your use with spare gas bottle so you won't run out. The firepit in the garden is usually stocked with wood and there is a wood pile near back gate. The firelighters are indoors in the living room wood basket.
Book your stay today!
https://www.airbnb.com.au/rooms/40234972?location=Great%20Western%2C%20Australia&adults=2&source_impression_id=p3_1589245156_QYe19UWHpf0z1Zty&guests=1