Great Western buckles up every Easter for the annual "Great Western Good Friday Rodeo",  ran by the Great Western Football Club Inc. The event is run at the Great Western Racecourse Reserve on Moyston Road, Great Western.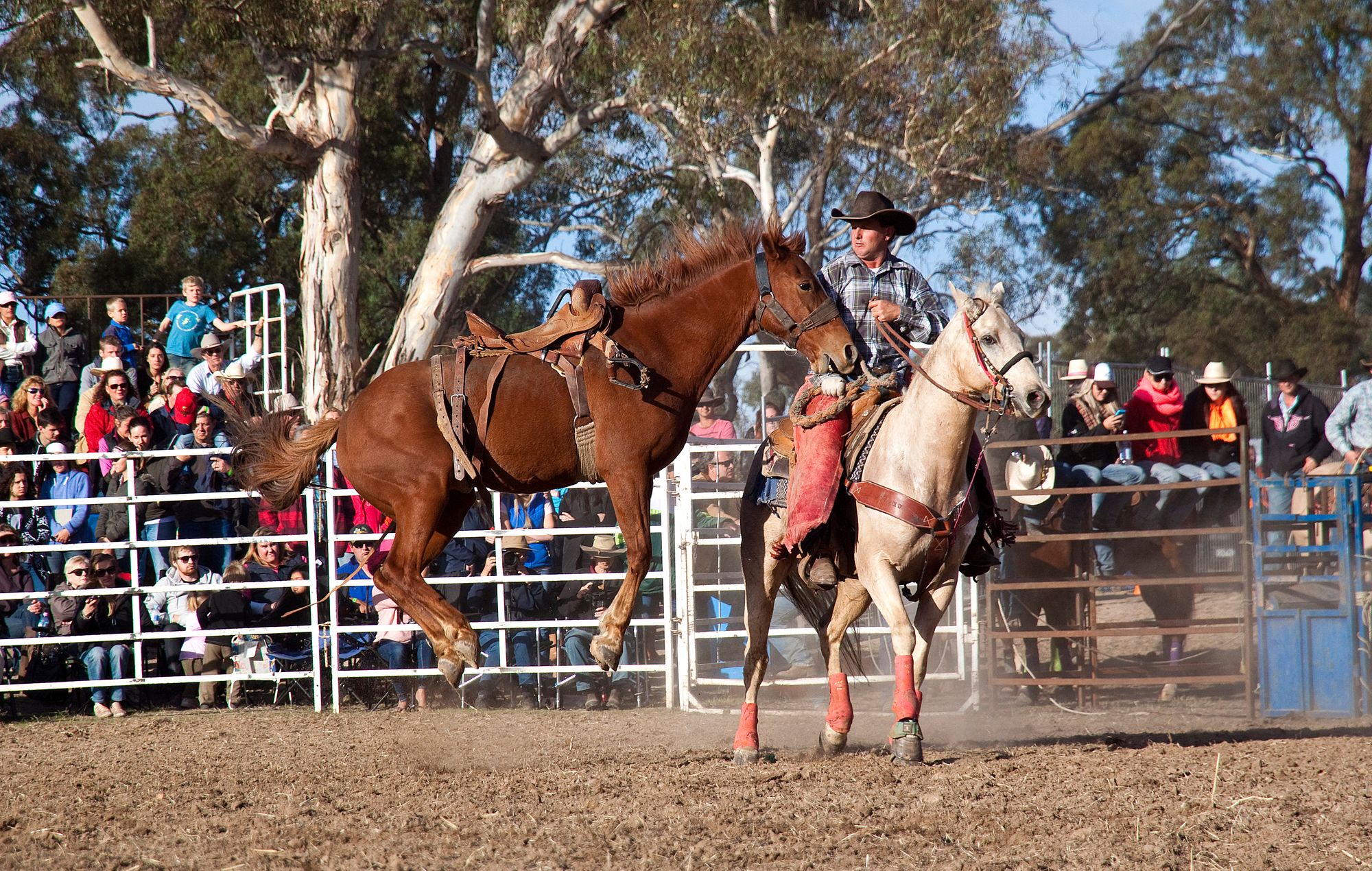 The Great Western Rodeo has become one of the premier rodeo events in Victoria and indeed Australia. Riders come from all over Australia to compete in this event. Being over the Easter weekend and with the time honoured Stawell Easter Gift on that same weekend,  there are tourists from all over Australia and overseas in attendance. The event usually attracts between 3500 - 4000 people.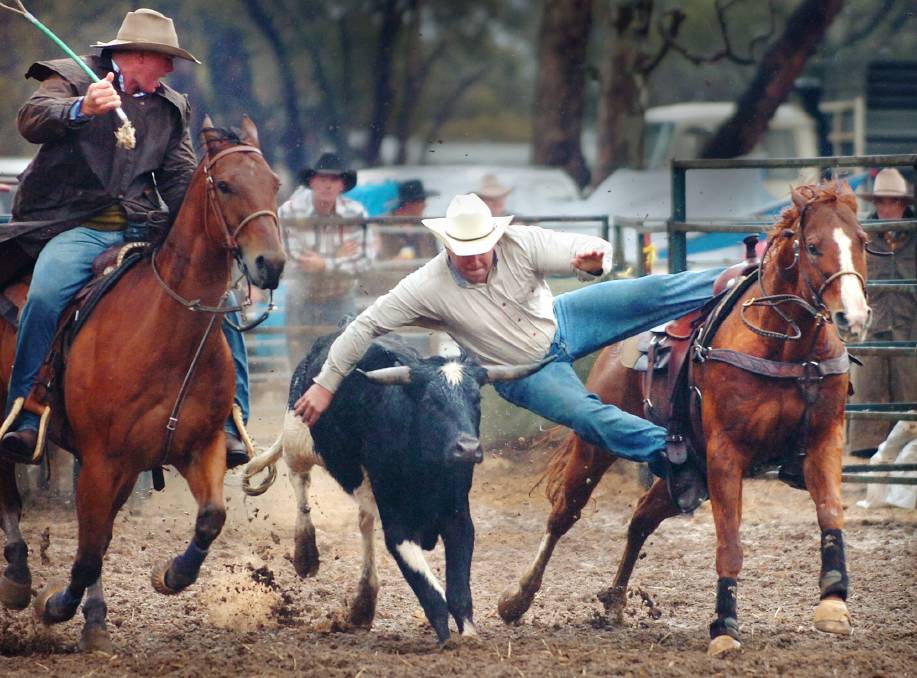 The organisers have been particularly mindful of encouraging a family atmosphere during the rodeo with young families usually attending during the afternoon. Also a young people's event is organised for later into the evening. The rodeo starts at 12.00 midday and concludes at approximately 9.00pm enabling all the rodeo events to be run in reasonable daylight conditions. At the conclusion of the rodeo the live band music commences and continues through to 11.00pm.A fully licensed bar is in operation during the event (it is strictly a NO BYO Alcohol event).  There is plenty of  parking and free camping available. Tickets are only available at the event and are between $10 - $25 a ticket!Grab your friends and make Great Western your destination this Easter to catch all of the cowboy action!