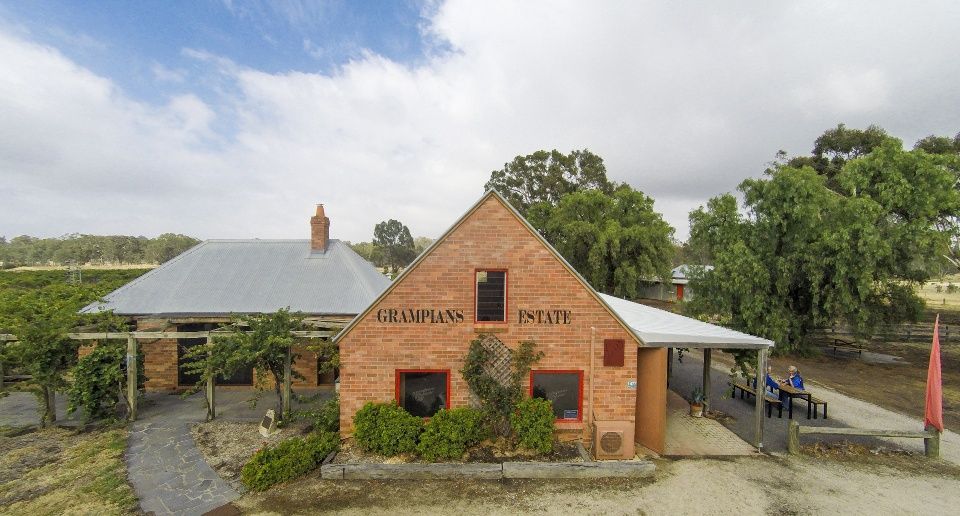 Grampians Estate has emerged as one of the Grampians region's premier boutique wineries. With its elegant cool-climate shiraz and sparkling shiraz leading the way, the winery produces a wide range of award-winning wines.
Sarah and Tom Guthrie have developed the brand over 20 years since the first vines were planted in 1989. Their passion has resulted in a '5 red star' rating from James Halliday (top 8% in Australia) and 40 trophies for their wines since 2002.
In recent times Grampians Estate expanded its business to include a cellar door at Great Western on the Western Hwy. It also purchased the former Garden Gully 'St Ethels' vineyard which includes shiraz vines dating back to 1888 and 100 year old Riesling vines.
If you are visiting Western Victoria, make sure you visit us at the cellar door. We are right on the Western Highway offering Grampians wine tasting, cheese platters and espresso coffee. Open 10 to 5 every day!
Grampians Estate Winery
Location – Cellar Door
1477 Western Highway
Great Western VIC 3374 Australia
(1km from the township of Great Western, towards Melbourne)
Phone 03 5356 2400
cellardoor@grampiansestate.com.au