The coffee, cake and all day breakfasts will continue with the sale of iconic Great Western business Salinger's Cafe.  Local businessman Danial Ahchow has purchased the freehold business and has plans to make the cafe a "must-do" destination dining venue. Mr. Ahchow, Manager Director of Great Western Enterprises currently manages Seppelt Wines Cellar Door and Functions and also owns the Great Western Hotel.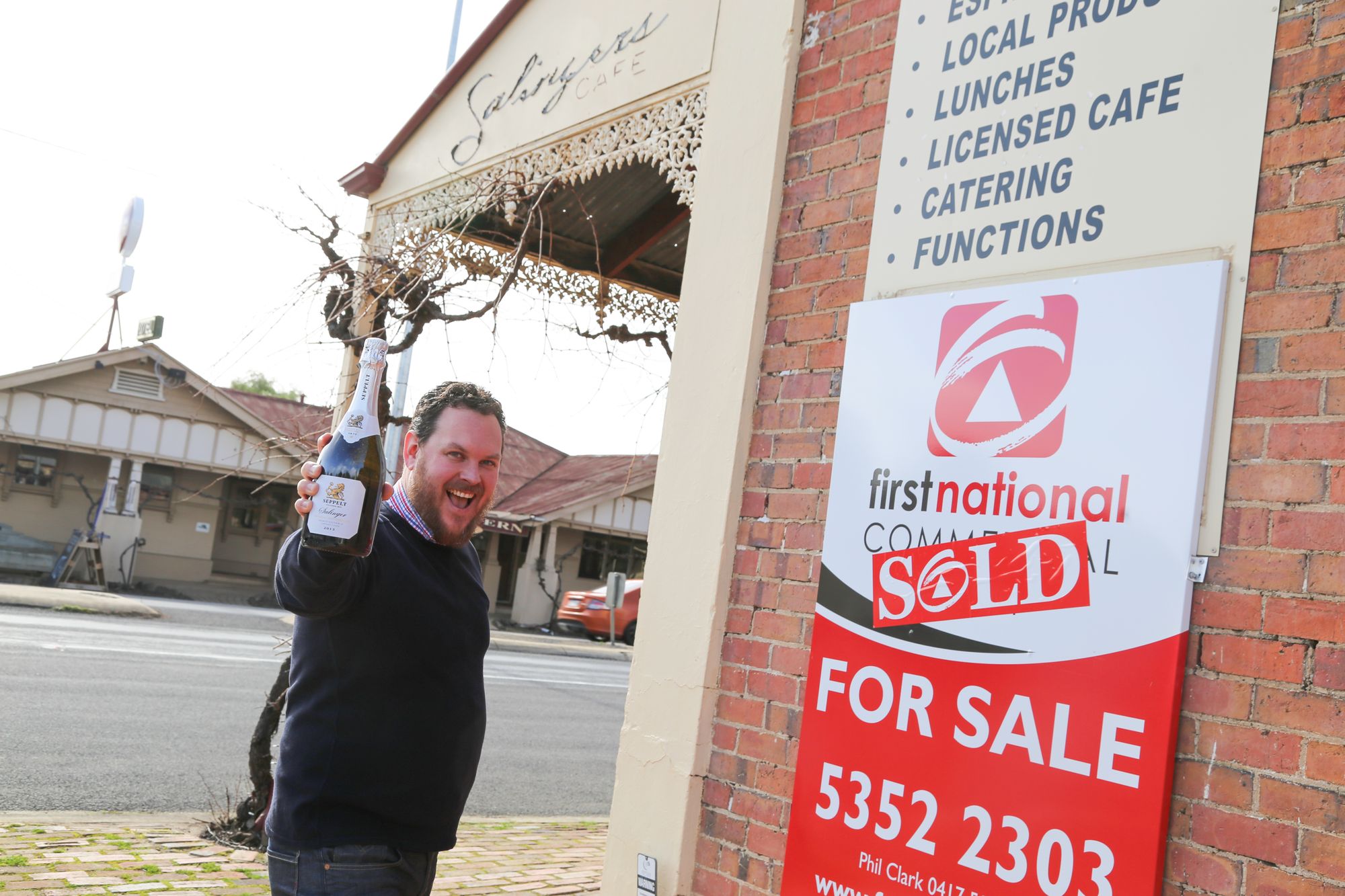 "Great Western is fast becoming a food and wine mecca and Salinger's in an integral part of this picture. We have people travel from all over to Great Western to explore the produce from this beautiful part of the world." says Mr. Ahchow.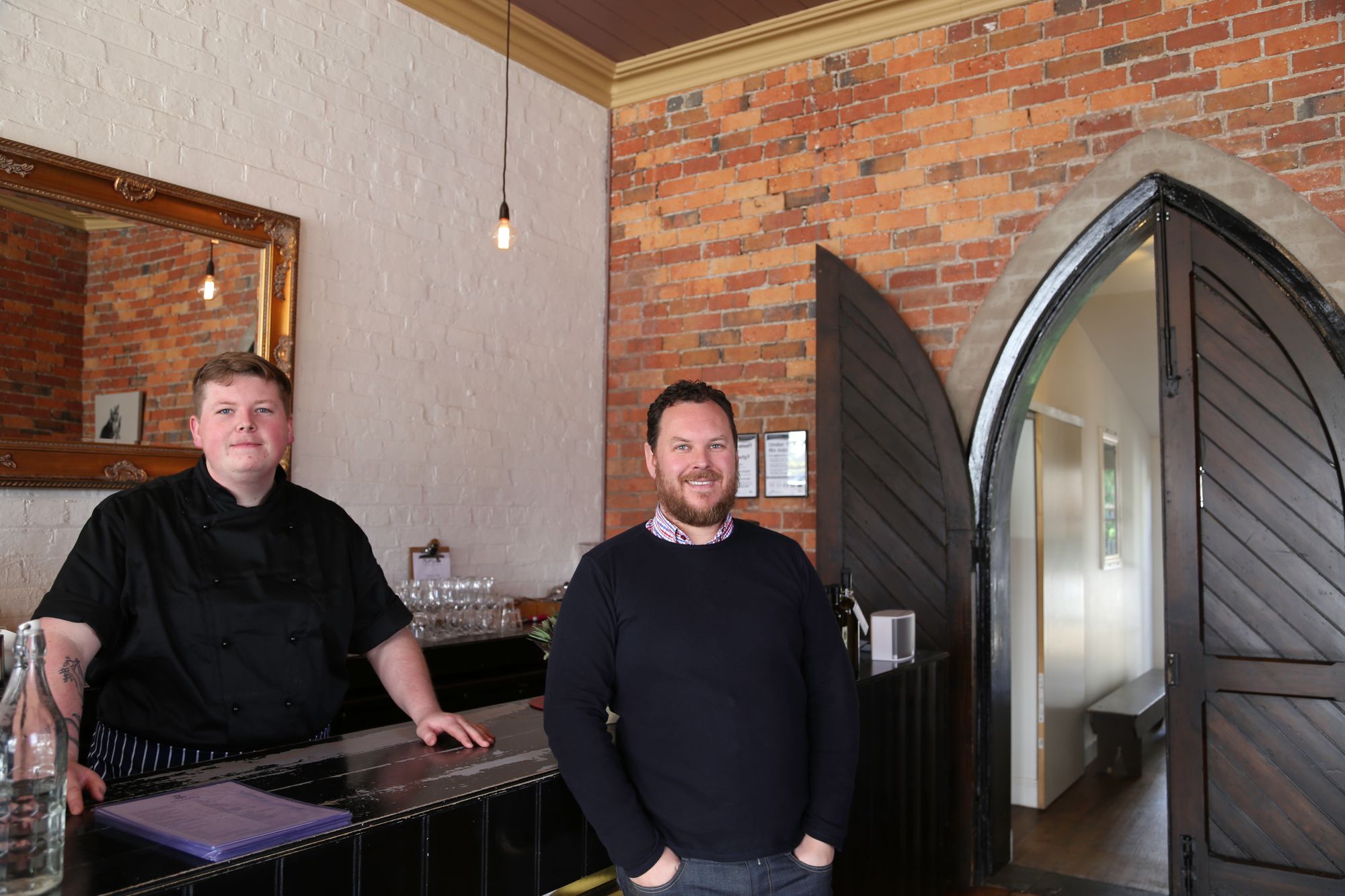 "We can see a juxtaposition with the history of Salinger's building with it's exposed brickwork and Victorian decor, with modern dining options that you'd see in any cafe from Collingwood or Fitzroy." said Mr. AhchowThe building has a long history in Great Western, with Emmanuel Salinger building the original wooden General Store on the site in 1862. In 1899 the original wooden building was moved back to make way for a new brick General Store and residence.  Mr. Salinger was one of the original vine growing families in Great Western in the 1880's. His daughter, Elena later went on to marry Charles Pierlot, famous Champagne maker employed by Hans Irvine who once owned the Seppelt Winery.  Mr. Emmanuel Salinger died in 1911 and his two daughters Maud & Henrietta ran the business until 1940.  The Salinger family owned the business for 78 years. "We are developing an exceptional regional wine list, that will obviously include the Seppelt Salinger Sparkling Wines, named after the original owners of the building." says Ahchow."We have been lucky enough to secure the two of the regions best up and coming chefs.  Bryden Buckingham from Ararat is eager to showcase his passion for local, fresh produce with an ever changing menu, depending on what is available seasonally. Bryden has worked for the last six years in the Grampians Region and is very much looking forward to making his mark on Salinger's" "Renowned local Chef, Katie Leeke is staying on and continuing the deliver her exquisite dishes and high international standards. Katie, well known to local gastronoms, qualified in 2007 and cooked in Melbourne for a further four years including working at Il Solito Posto before moving to the UK for two years.  Whilst in London, Katie worked at Jamie Oliver's Italian restaurant. Katie went from UK to Canada, working across Canada as a chef. Not done with travel yet, Katie spent time in Spain working as a private chef cooking on a private superyacht for a summer season.  More recently, before settling back in to work at Salingers, Katie was employed by a charter sailing yacht as the sole chef" said Ahchow Great Western Enterprises will be operating Salinger's from the 1st September 2018 and will be open 7 days a week from 7am until 4pm and will available for private functions for dinner.