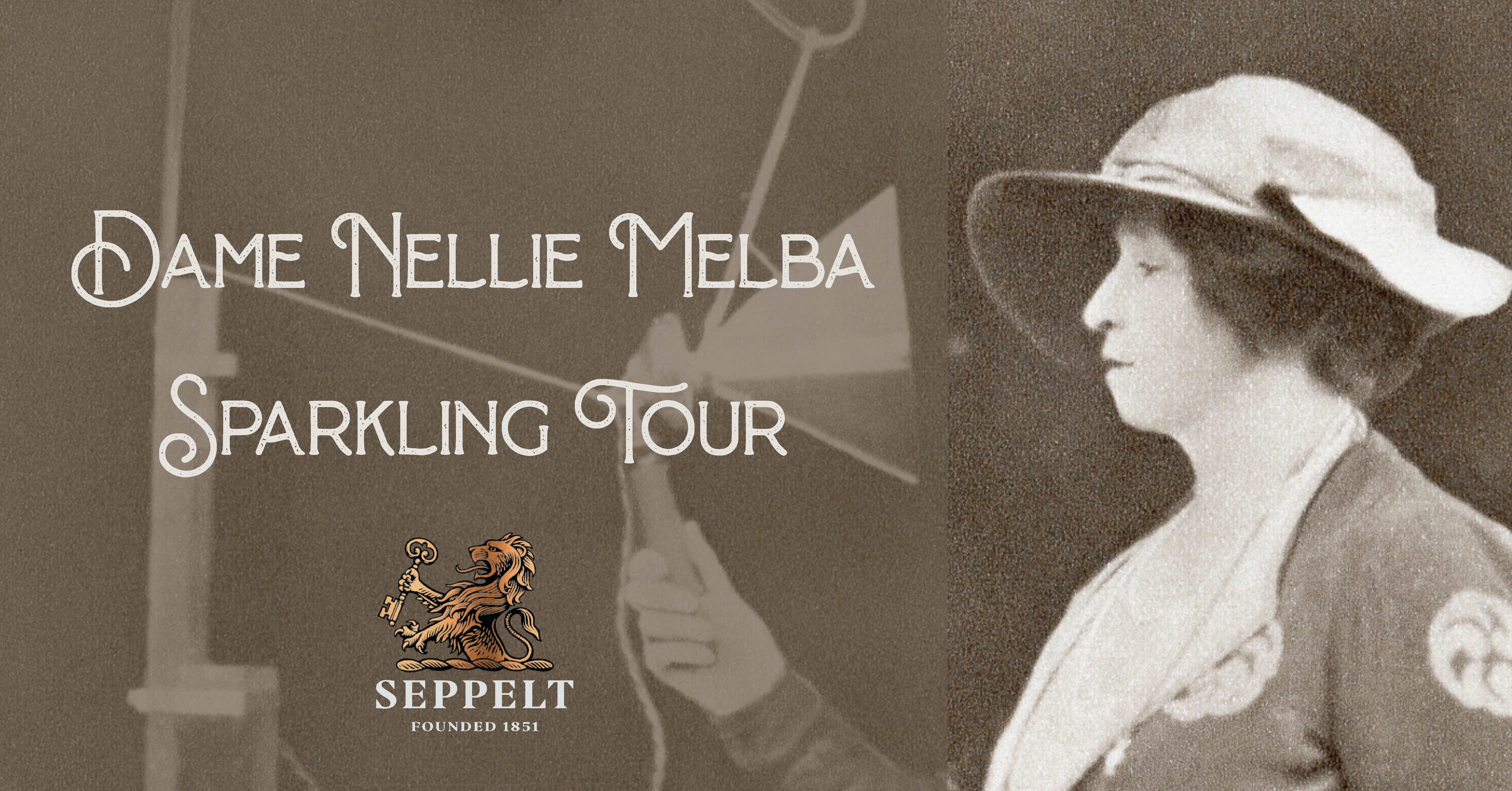 The underground cellars of Seppelt Wines in Great Western have a long and interesting history. In 1910, one of the underground cellars was named after one of the most famous Opera singers of the late Victorian era, Dame Nellie Melba. She visited Seppelt Wines in Great Western to officially open the drive and as a publicity stunt, she bathed underground in a bath full of Great Western Champagne.

Bruce Ahchow, the Custodian of  Seppelt Great Western will take you on a private tour of the underground "Drives". He will share the folklore behind Dame Nellie Melba's visit to the Great Western Estate and other stories of days gone by. You will be guided through a tasting of the current collection of Seppelt Sparkling Wines, 7 metres below the surface of the winery.

The experience will end at the cellar door with a tasting of the Original Seppelt Sparkling Shiraz and a serving of "Peach Melba", a dessert of peaches, raspberry sauce and vanilla ice cream. Peach Melba was invented in 1892 by French Chef Auguste Escoffier at the Savoy Hotel in London, in honour of the Australian soprano, Nellie Melba.

Tickets are strictly limited and must be pre-purchased.
This event is a proud partner of 'Grampians Wine Festival'
Date: Friday 23rd Sep 22, 2022 from 1 - 3pm
Cost: $35 which includes an underground cellar tour, tasting underground in the Dame Nellie Melba Cocktail Lounge in the historic Seppelt Underground Cellars of the Seppelt Sparkling range of wines which include Seppelt Fleur de Lys, Salinger NV, Salinger Vintage and Original Sparkling Shiraz served with "Peach Melba"
Tickets Available HERE