Join us on Saturday 28th May 2022 for a dining experience like nothing else… dining underground in the cellars of Seppelt Wines in Great Western.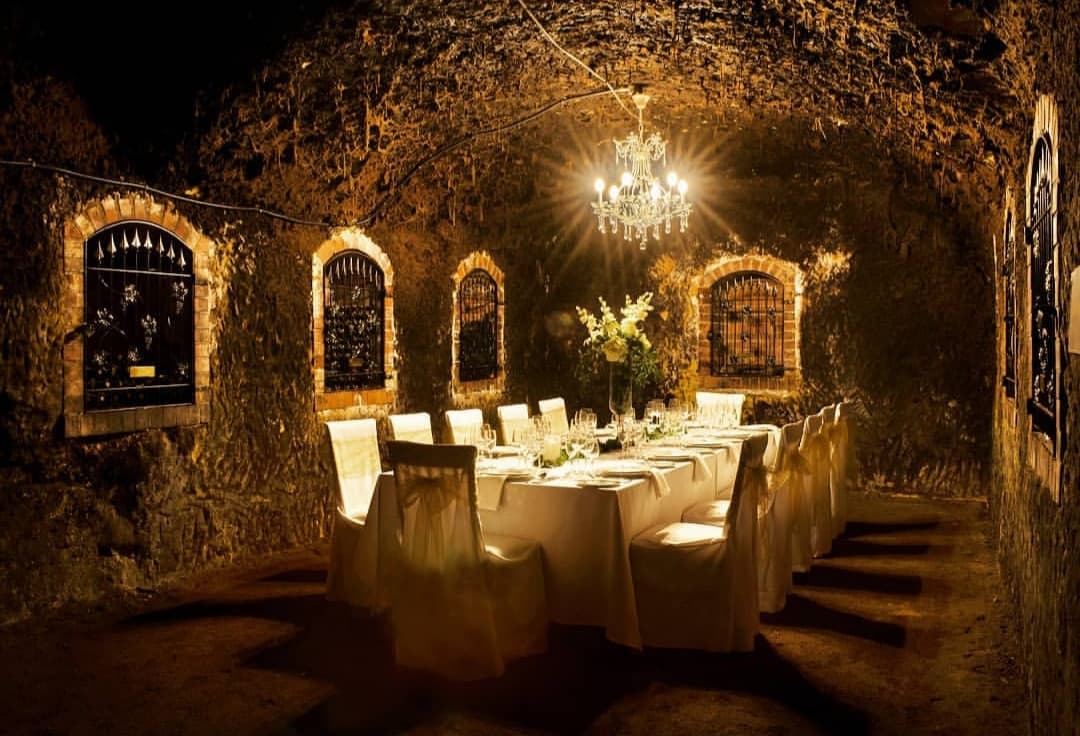 There are many who are waiting for this event to happen. The ticketed underground dining experience at Seppelt Wines.  Upon arrival, you will be treated with a glass of Salinger Vintage sparkling wine and canape before embarking on a tour of the historical underground cellars, known as the "Drives".
Your tour will end at the "Brandy Nook" where you will be seated to enjoy a three-course meal, paired brilliantly with the Seppelt Icon Wine, which includes wines from our Drumborg Vineyard, St Peters and the Number One wine in the Grampians (Huon Hook) the 2008 Show Sparkling Shiraz.
These events sell out quickly. Please secure your tickets now.