A Grampians winemaker's experiment into terroir and winegrower personalities has surprising results.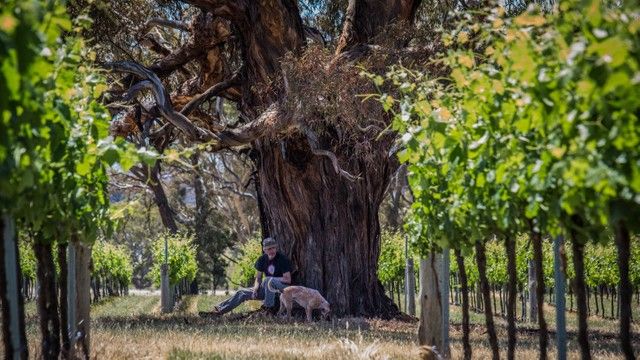 Don't tell the winegrowers in the Barossa, the Hunter Valley or Heathcote, but some people reckon the Grampians region in western Victoria might be the best place in Australia for shiraz.
Just think about how many stunning, diverse examples of the grape have emerged from this region over the years, from the dense, long-lived historic "hermitages" of Best's in Great Western to the fine, spicy shirazes of Mount Langi Ghiran.
This was certainly what Adam Richardson thought 15 years ago when he was looking for a place to plant a vineyard.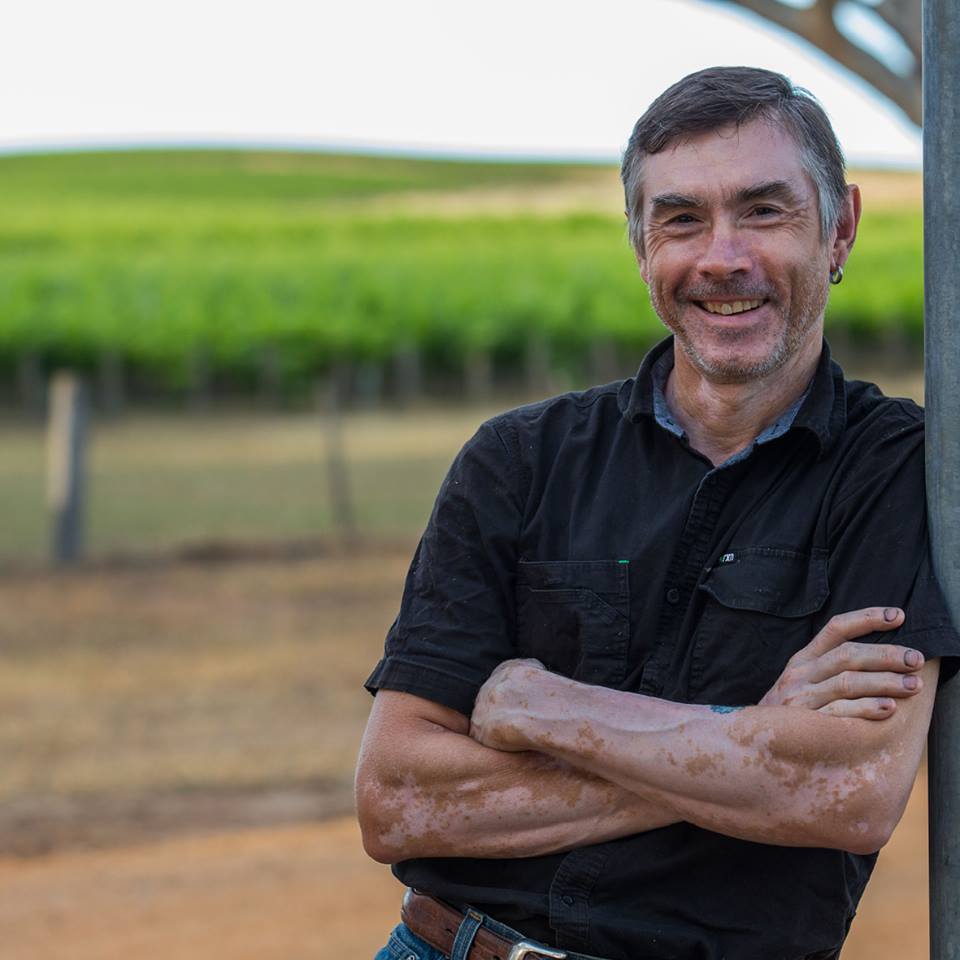 At the time, the West Australian-born winemaker was a decade into a career working for big wine companies in the United States, but his dream since university had been to make wine under his own label one day. And the wines that had impressed him most in all his years of tasting had been the shirazes from Langi and Best's in the Grampians.
So, in 2005, he bought a property in Great Western and started planting a vineyard and building a winery – all on trips home from America.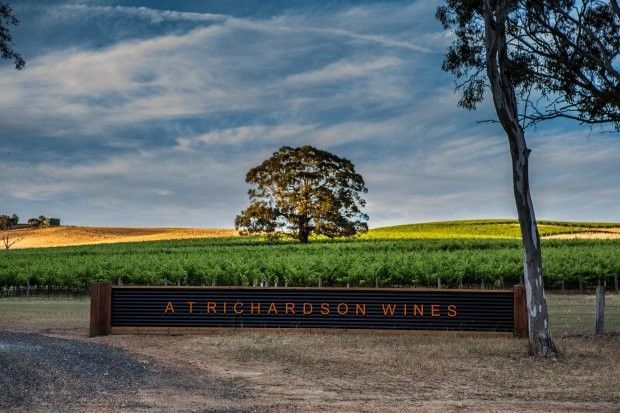 "Then, four years ago," says Richardson, "I moved back for good with my wife Eva and our nine-year-old twins, and started selling wine under my own label. Now, I'm spending time doing what I've been planning to do for 20 years. And the kids love growing up in the country."
I've been impressed by most of the wines Richardson has released since 2016, but those that have really made me sit up and pay attention are a collection of single-vineyard 2017 shirazes that explore the diverse terroirs and unique personalities of the people who grew the grapes in each vineyard.
In 2017, Richardson took small parcels of shiraz grapes from five growers with vineyards close to his winery in the Great Western sub-region, and turned each batch into wine in exactly the same way: all grapes picked by machine, all inoculated with the same yeast, all matured in older oak barrels, all bottled on the same day.
"To be honest, it was a complete experiment," says Richardson. "We talk a lot about terroir and how different vineyards produce wines with different characters. I reckon just as important is the influence of the person who grows the grapes. And the personalities of these five guys are quite different. I wanted to see if we could taste that in the wine."
Richardson tasted the wines as they were fermenting and maturing in barrel, and felt the differences weren't all that great. Which isn't surprising: the vineyards are all within a couple of kilometres of each other, all at about the same altitude, and only one has vines that are significantly older than the others. But he bottled them separately anyway, and labelled them with both the name of each grower and a portrait, cunningly disguised as a contour map. (He wanted to use photos, he says, but "these tough country guys get all shy when you ask to take their picture".)
Then, when he launched the Grower's Series at last year's Grampians Grape Escape, the region's annual food and wine festival, Richardson says people tasted the variations in the five shirazes straight away.
"They really got into it," he says. "People were picking their favourites – and their least favourite wines – and everybody's was different. It really demonstrated the diversity of the region to me. These shirazes are all typically Grampians, but they're all also quite unique."
Great growers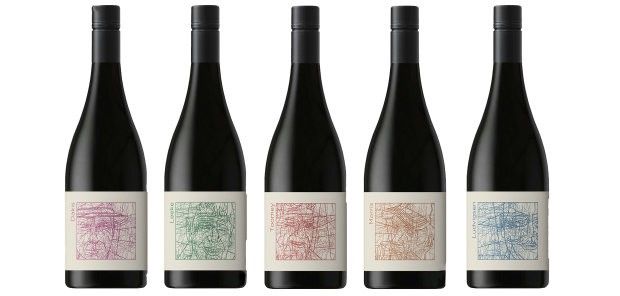 Some people might view this as little more than a grown-up drinking game, but I strongly suggest you gather a few friends together, open all these single-vineyard shirazes, and, alongside an appropriately full-flavoured meal (slow-cooked lamb shoulder would be perfect), taste, drink and compare them over a couple of hours, seeing how they open up with air. It's deliciously fascinating to taste how the factors that shaped each of the wines – vine age, soil type, clone of shiraz, grower's approach to viticulture – express themselves in the glass.
This is what I tasted when I did this exercise – except I tasted the wines blind rather than at a table with friends and food.
The shiraz grown by Andrew Toomey on 20-year-old vines planted in red clay loam is, for me, the wine with the lightest fruit flavours, a nervy elegance and a waft of minty sandalwood quite typical of the region. The 25-year-old vines on grey loam over clay in Peter Leeke's vineyard resulted in a slightly darker, denser, more meaty character, almost gamey, with compacted tannins. The shiraz from vines planted by Kym Ludvigsen in 2003 in deep red soils (and farmed by Toomey since Ludvigsen's death in 2013) has more of a dusty, spicy perfume and really fine, powdery tannins. The shiraz from the oldest vines, planted in red clay in 1969, in the vineyard once known as Westgate and now owned by Tim Morris, has extra depth of plummy, dark-cherry juicy fruit and late, tingly tannins. And the shiraz from the youngest vines, planted in 2007 by Paul Dakis in red ironstone, has, for me, the darkest flavours – bramble and licorice – as well as the most sinewy, grippy tannins (I actually wrote "iron grip" in my notes, which is interesting, given the soil type of the vineyard).
These wines are sold in a six-pack for $195 – one bottle of each of the five growers' shirazes along with one bottle of …
2017 A. T. Richardson Hard Hill Road Close-Planted Shiraz [Grampians]
Quite different from the other wines in the six-pack. In 2006, Adam Richardson established a small, close-planted block of shiraz, 5500 vines/ha, in a patch of red/grey clay and ironstone on his property. Dark and inky purple in the glass, intensely spicy aromatics, glossy black fruit and an undertow of supple, beautifully balanced, earthy tannin. This wine is also available separately from the cellar door. $45
First Published Financial Review
Written by: Max Allen
Drinks columnist