Date And Time  
Fri., 6 December 2019 - 6:45 pm – 10:30 pm
Location  
Seppelt Cellar Door - 36 Cemetery Road - Great Western, VIC 3374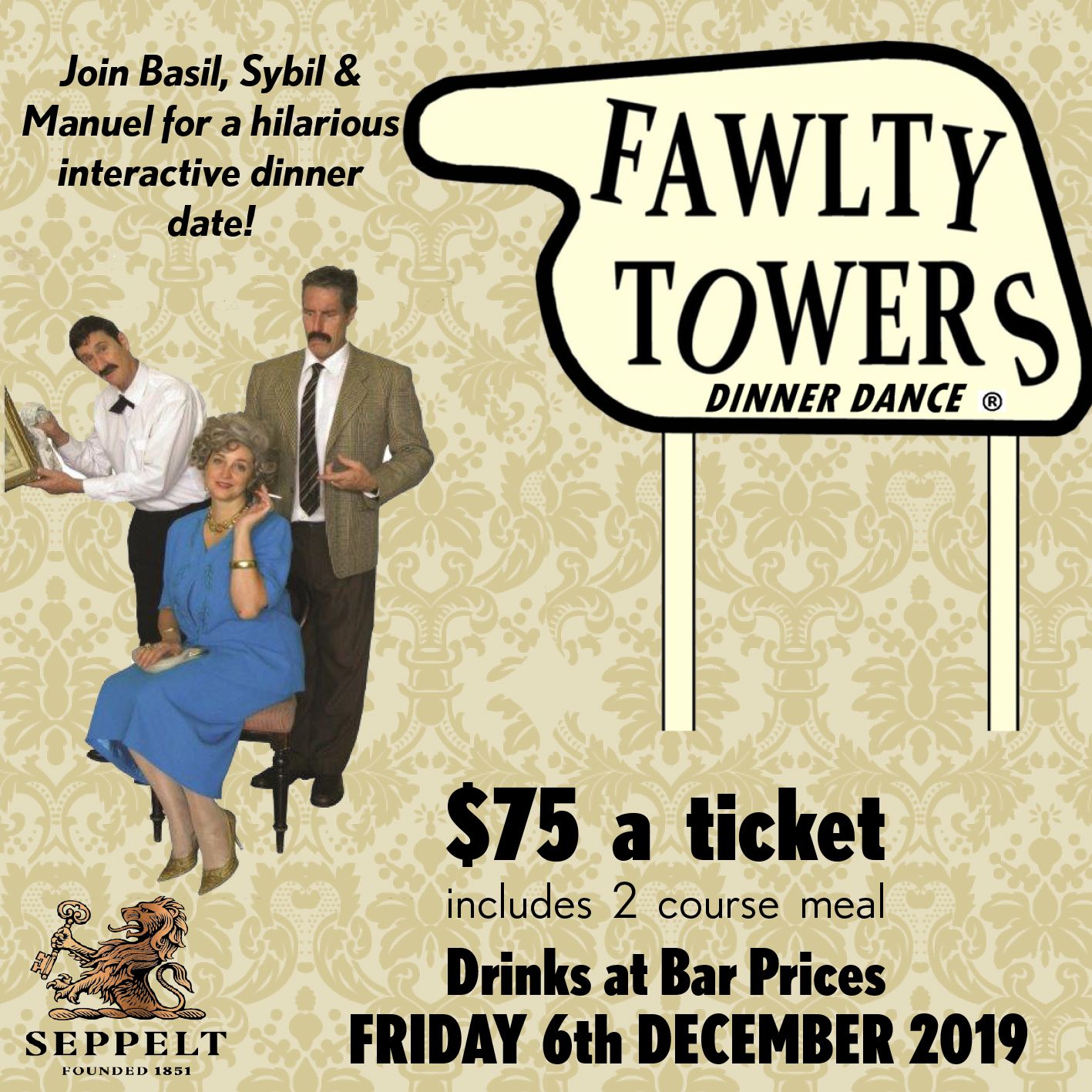 Join us at Seppelt Wines for the hilariously funny "Fawlty Towers" Dinner Dance.
You will experience the rude and put-upon owner Basil Fawlty, his bossy wife Sybil and the hapless and English-challenged Spanish waiter Manuel, showing their attempts to run the hotel amidst farcical situations and an array of demanding and eccentric guests!
Doors will open at 6:45pm Sharp with Basil, Sybil & Manuel assisting guests to their tables before a "Fawlty" dinner service of two courses. Basil, Sybil and Manuel will entertain you with their interactive theatre, so be prepared for some of the best service ever experienced.
From around 9pm, Basil, Sybil and Manuel will introduce The Baby Boomers Duo, who will perform classic 50's, 60's, 70's & 80's hits into the night.
The bar will be open - let us hope you get served.
For the uneducated - What is Fawlty Towers?
Created by John Cleese and Connie Booth the British television sitcom Fawlty Towers, broadcast on BBC in the 1970's spawned tens of millions of fans worldwide as they fell in love with the cast of Fawlty Towers. This show was ranked first on a list of the 100 Greatest British Television Programs drawn up by the British Film Institute in 2000.
To secure your tickets - please click here