The Seppelt Great Western winery was founded in 1865 by Joseph Best, when he commissioned miners to tunnel underground cellars, known as the "Drives"   In 1888, following Joseph Best's passing, Ballarat businessman Hans Irvine purchased Great Western. In 1890, Irvine hired Frenchman Charles Pierlot to produce the first methode champenoise sparkling wines in Australia, including the uniquely Australian sparkling red wine.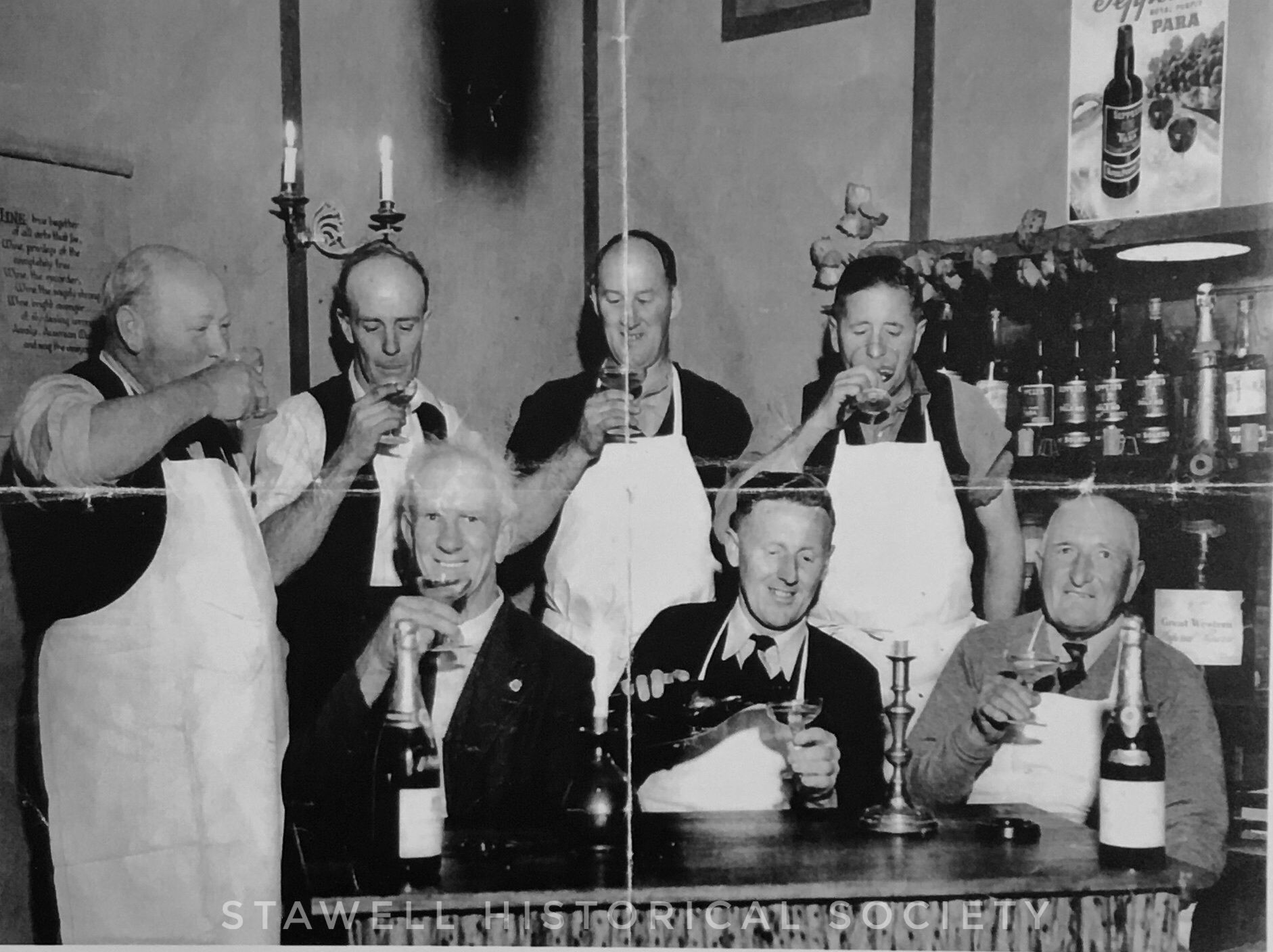 Benno Seppelt took ownership of the winery in 1918 and put Great Western on the map, not only with the magnificent sparkling wines but also exceptional table wines, particularly Shiraz.
When this photograph was taken in 1950, Legendary winemaker Colin Preece was Seppelt Wine's chief winemaker. He started in the role in 1932 and retained the role for the next three decades. Seppelt's sparkling wines became legendary in Australia, sweeping the show circuit from the 1940s to the 1960s, earning a reputation as Australia's most awarded sparkling wine
These gentlemen look like they are all enjoying the famous Great Western Champagne.  Seppelt Wines is open 7 days a week in Great Western with historic tours delving deep below the surface into the amazing underground cellars every hour from 11 am, with the last tour departing at 3 pm. Wine tastings of the award-winning Seppelt Wines are available 7 days a week from 10 am until 5 pm, which includes the magnificent sparkling wines
Many thanks to the amazing volunteers at the Stawell Historical Society who discovered this gem.
Rear (left to right): Jim Harris, Charlie Bullock, Harold Carr and Joe Tozer
Front (left to right): Stan Wathen, Leo Hurley and Warren Taylor