Let it Pour and support those in need!
Much of Queensland and New South Wales are experiencing some of the worst drought conditions in Australia's history.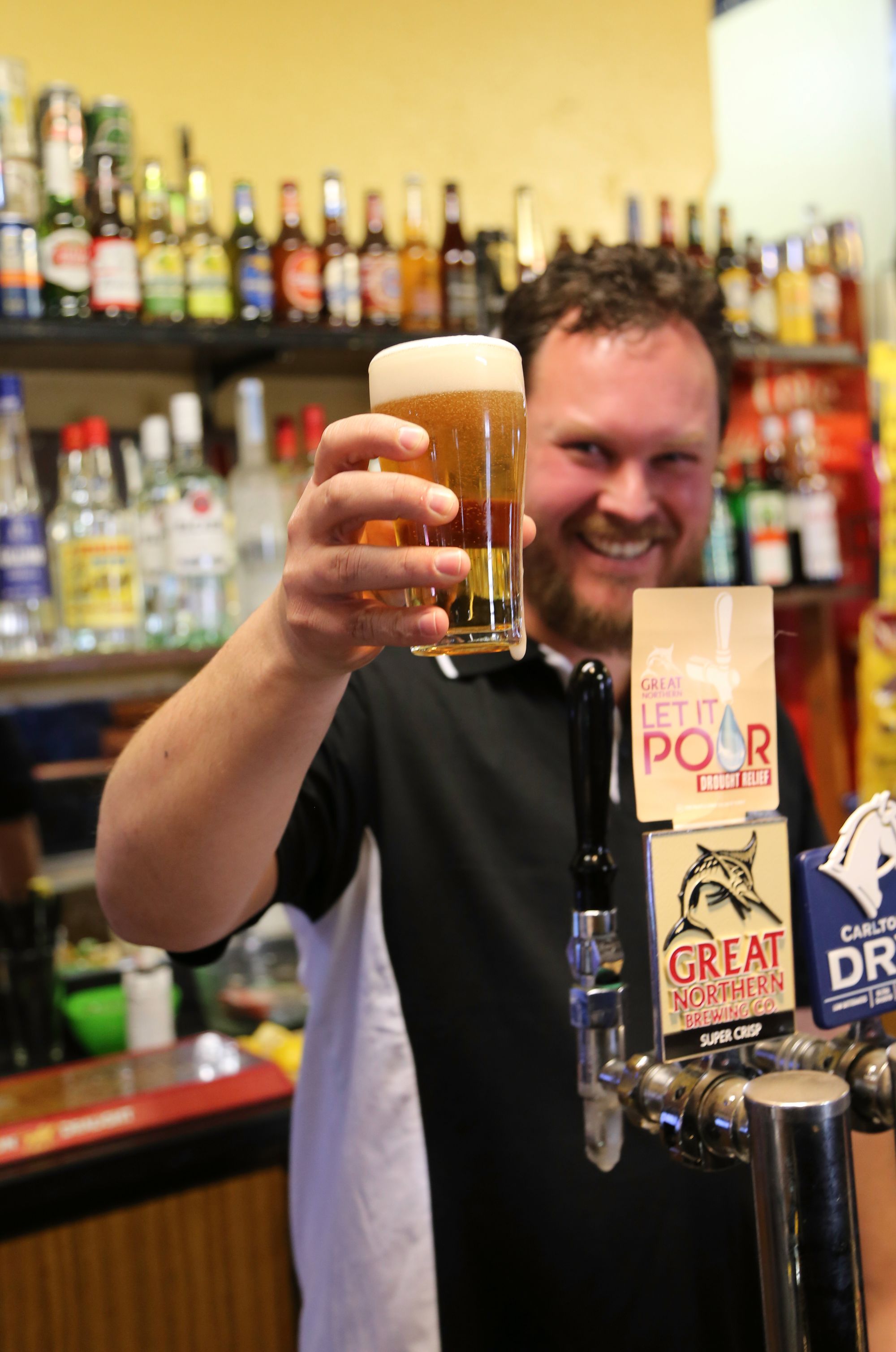 The  Great Northern Brewing Co. are doing their part to help rural communities suffering in the drought. They have donated 1,000 kegs to pubs and clubs across Australia and the Great Western Hotel were lucky enough to receive one.
Monday the 4th November at 6 pm we will tap in this special keg of Great Northern and you can decide what to pay for your pots of Great Northern. There will be a tub on the bar and you can pay whatever you want, be it $5 or $50 knowing that every single cent will be donated to the struggling farmers in Australia.
The keg will be cold and I bet our patrons will be thirsty, so we don't know just how long this keg will last, so make sure you are there from around 6 pm.
Hang around for the Great Western Hotel Melbourne Cup Calculla and sweep draw!
#destinationgreatwesteren #letitpour #greatwesternhotel #wineandfoodvillageofthegrampians #greatnorthern #paywhatyouwantforbeer #droughtsupport #greatwestern #longweekend #grampians #grampiansmyway #visitgrampians