It is fantastic to see a hive of activity once again in Regional Victoria for the 2021 Easter Break.  The Grampians region has always been a destination for this long weekend, with many families making the annual pilgrimage to our region to soak up all that is on offer.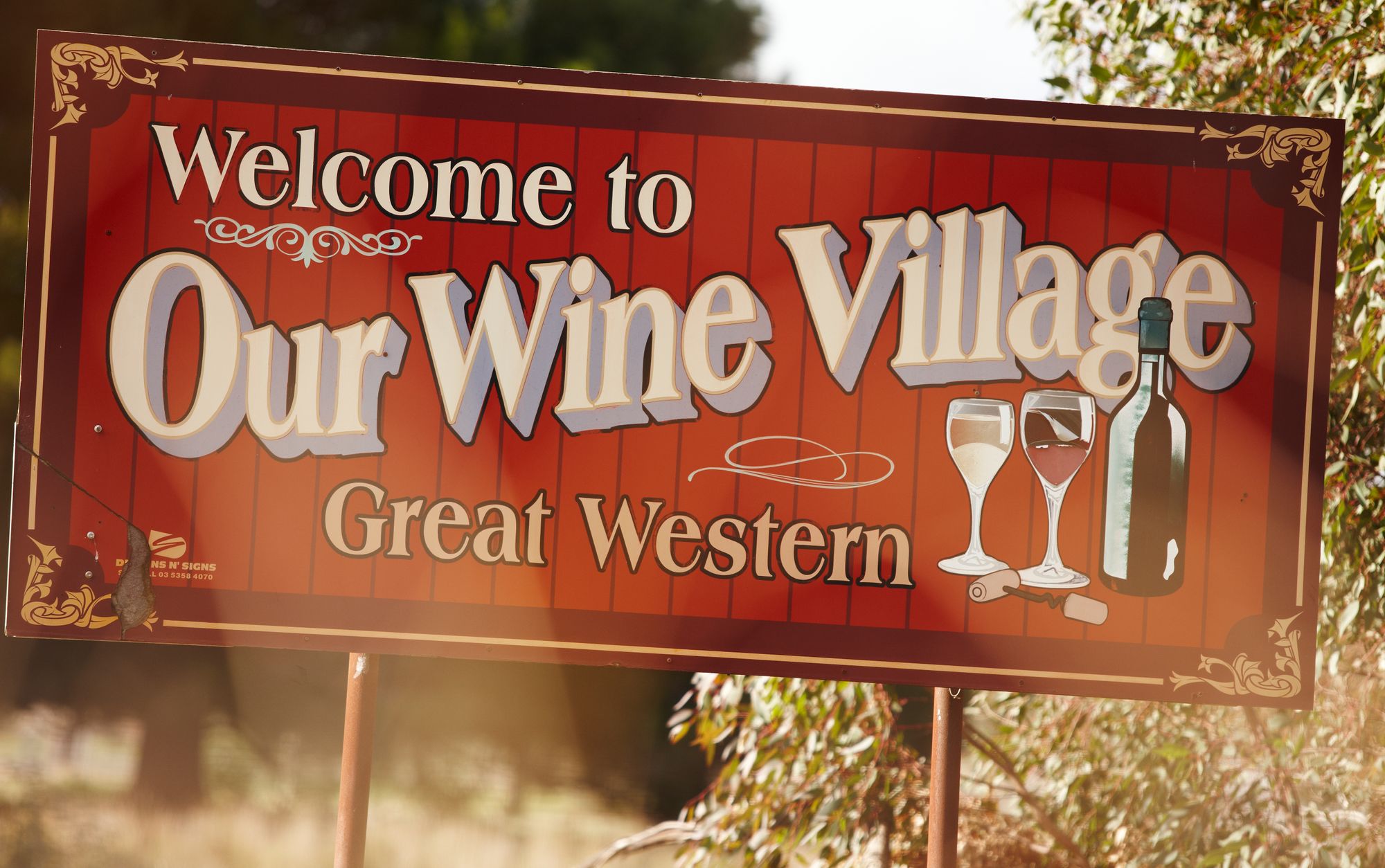 Great Western, the wine and food village of the Grampians is always a great place to visit, but over Easter, there is, even more, to explore, indulge and enjoy.

Great Western is well known for being a historic wine mecca, with some of the oldest established vines in Australia and home to the amazing Seppelt Underground Cellars.
There are over three kilometres of hand-dug drives that you can explore all Easter. Tours depart Seppelt Wines Cellar door every hour, on the hour from 11 am until 3 pm.  It truly is a national treasure.  Book your tour here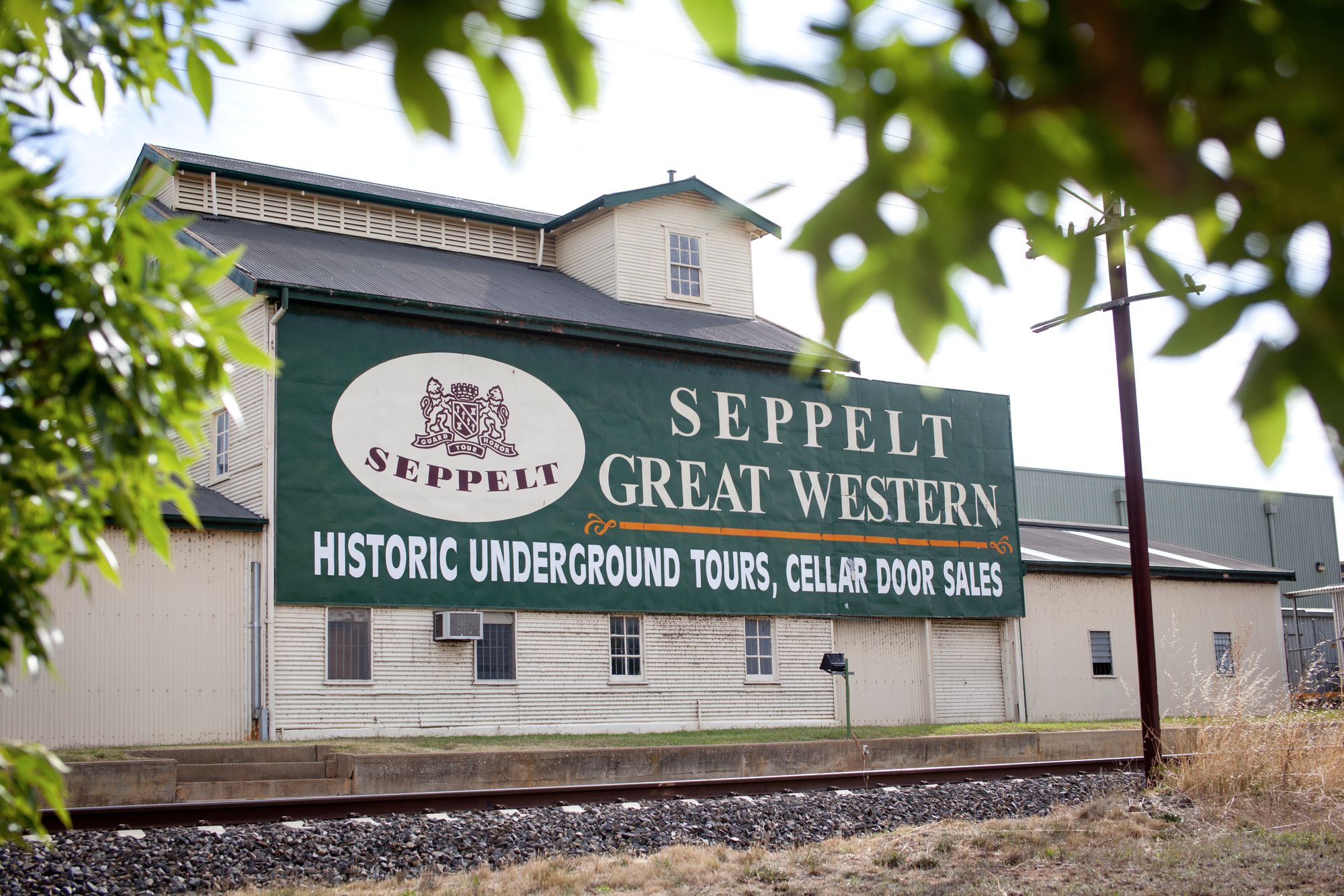 At Seppelt Wines, you can also indulge in wine tastings, with wines from the Seppelt Luxury and Foundation Collection. It's the perfect place to stop, relax and enjoy amazing wines from the Grampians Region.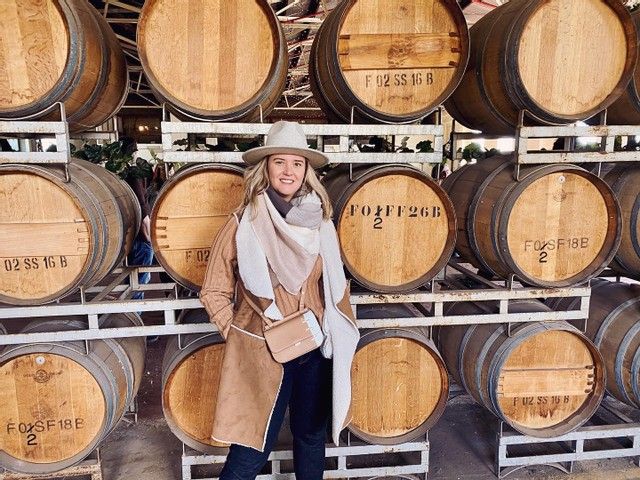 Seppelt Wines' cafe will also be open with a selection of platters and delicious treats available. There are acres of lawn area, if you'd like to grab a bottle of wine and let the kids play in the wide-open space.  - Book your tasting now
---
Best's Wines are open every day across the Easter long weekend from 10 am-5 pm for tastings and wine sale.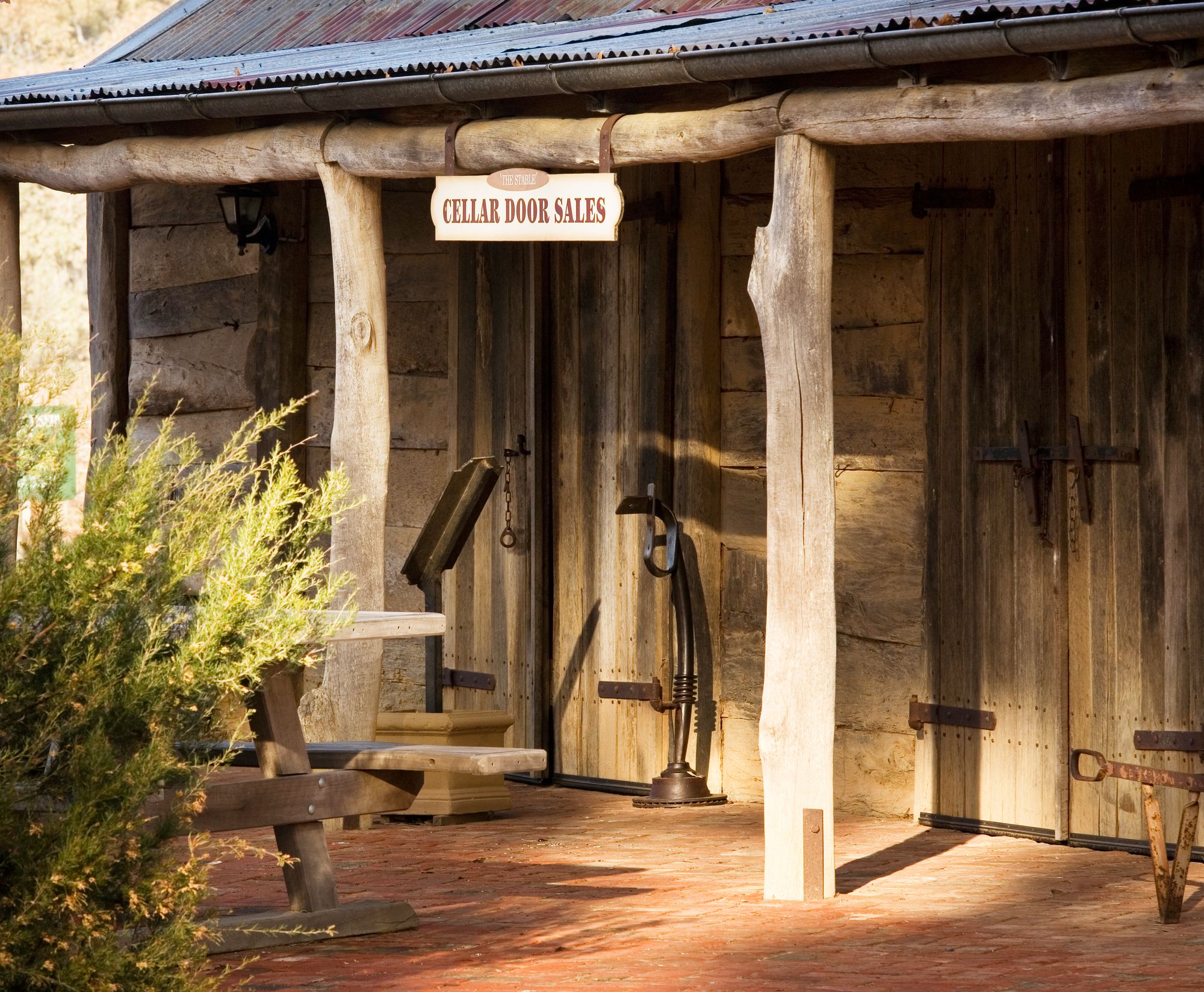 Chris Meek will be performing live on the lawns of Best's Cellar Doors on both Saturday and Sunday from 12 noon until 4 pm. Woodfired pizzas are available  Saturday and Sunday.  Due to the size of the cellar door tasting area and current covid restrictions, the team at Best's recommend booking prior to arrival.
Please click here to reserve your place.
---
Grampians Estate Cellar door will also be open all Easter from 10 am until 5 pm.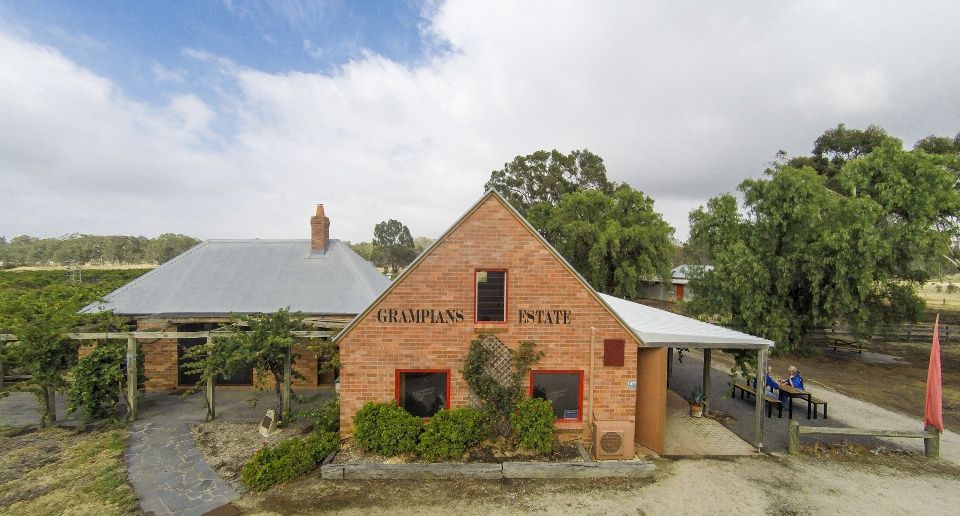 Grampians Estate has long been known for its cool climate peppery shiraz.  During the COVID lockdown, there have been some amazing developments at Grampians Estate with the opening of their new dining and kitchen area.  
Pull your friends together on the new deck for the perfect Easter snap with the vineyard as your background.
You can take yourself on a self-guided wine tasting for only $5, which is redeemable with any purchase.  Visit their website for more information
---
Adam Richardson, from ATR Wines fame will have his cellar door open this Easter, just a few kilometres out of Great Western. (Follow the signs from Seppelt Cellar Door)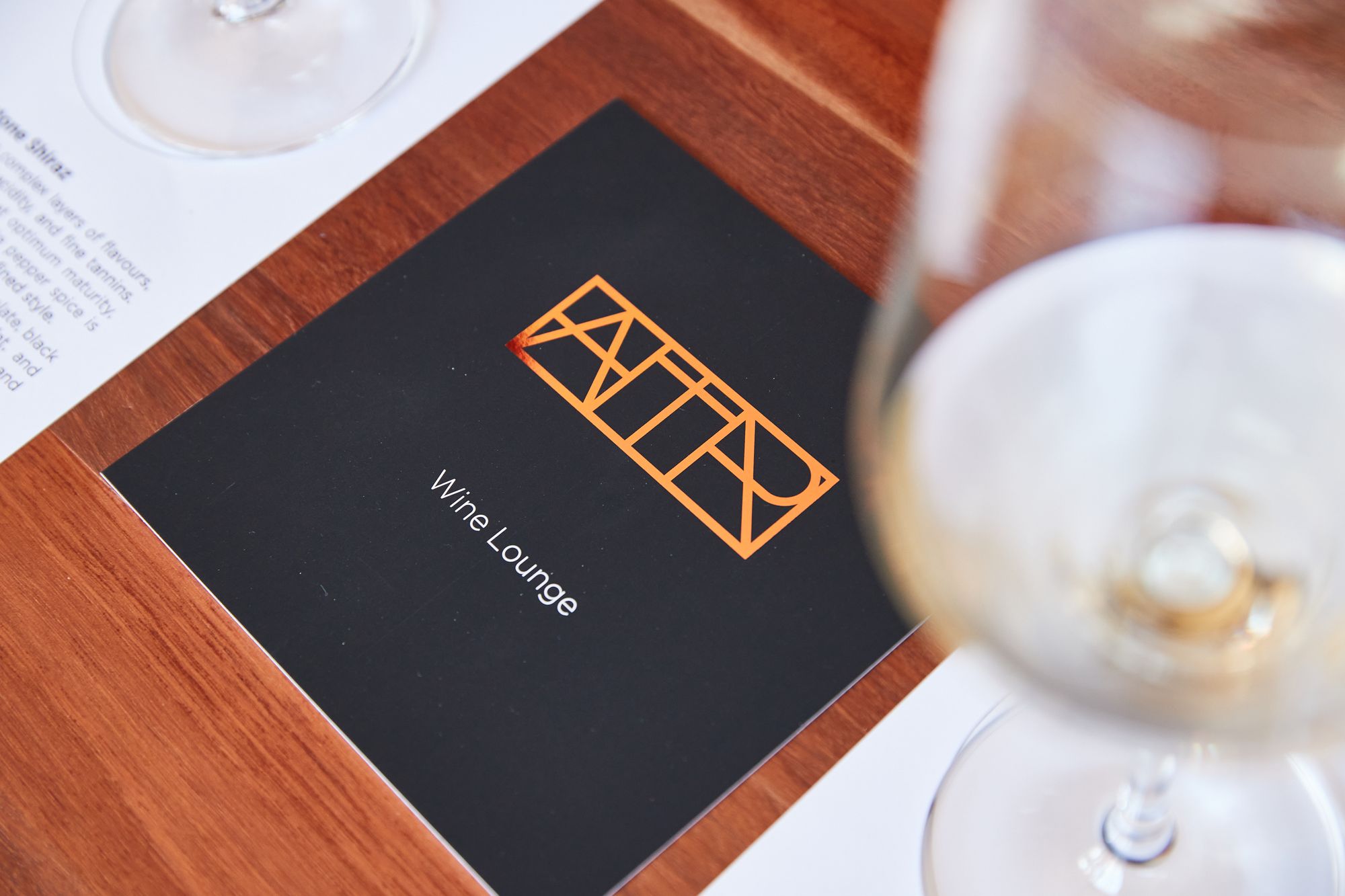 The crew at the cellar door will have tastings available from Thursday 1st April 2021 until Monday 5th April 2021 - 1pm - 5pm each day.   The ATR Cellar door is spectacular and well worth the visit, not only for its location, but the wines will be proudly pulled out at any dinner party.
Bookings are essential. To book call 0457 922 400 or email wines@atrwines.com.au
---
Miners Ridge Vineyard, just down the road from ATR Wines will also be open by appointment.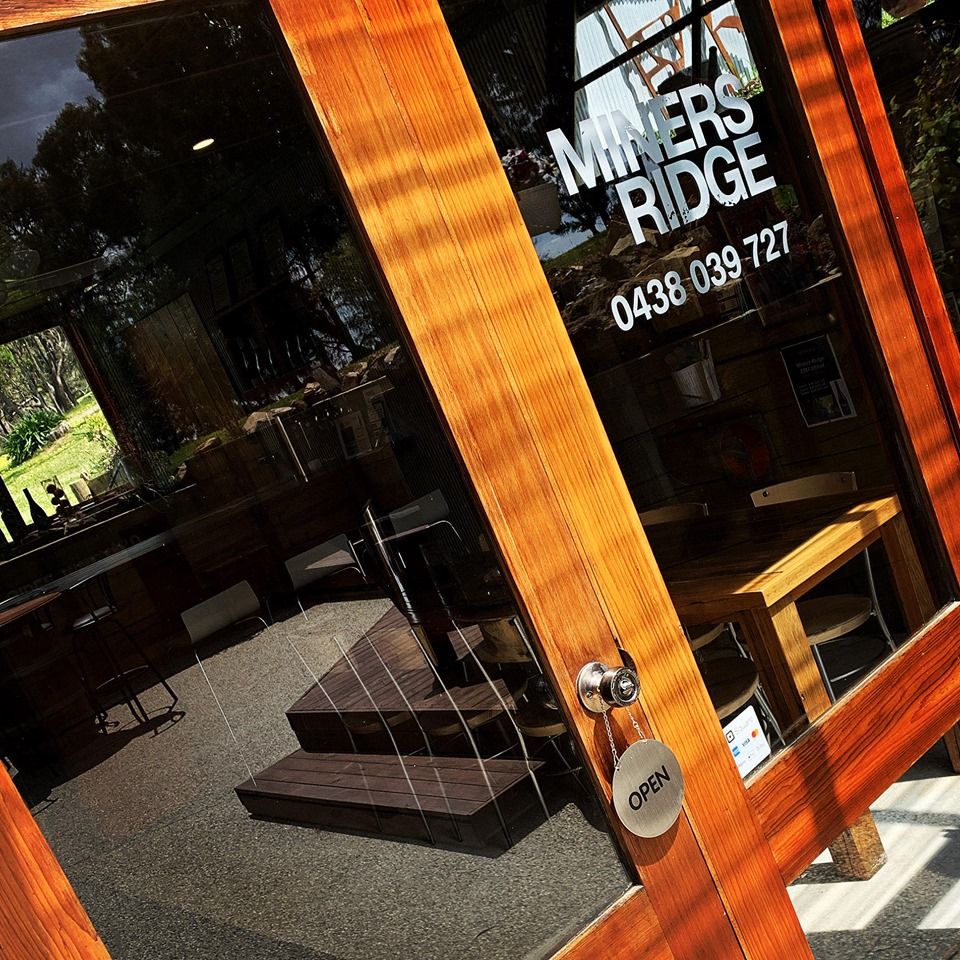 To taste some of the amazing wines that Andrew Toomey is making, you just need to call or text 0438 039727.  Easter has fallen over harvest this year, so Andrew and Katrina will be in and out of cellar door all weekend. Just get in touch and they will come up from the vineyard.    Visit their website for more information.
---
The Great Western Hotel will be open all Easter with meals available every single day, plenty of cold beer and the largest Grampians Wine list you will find anywhere!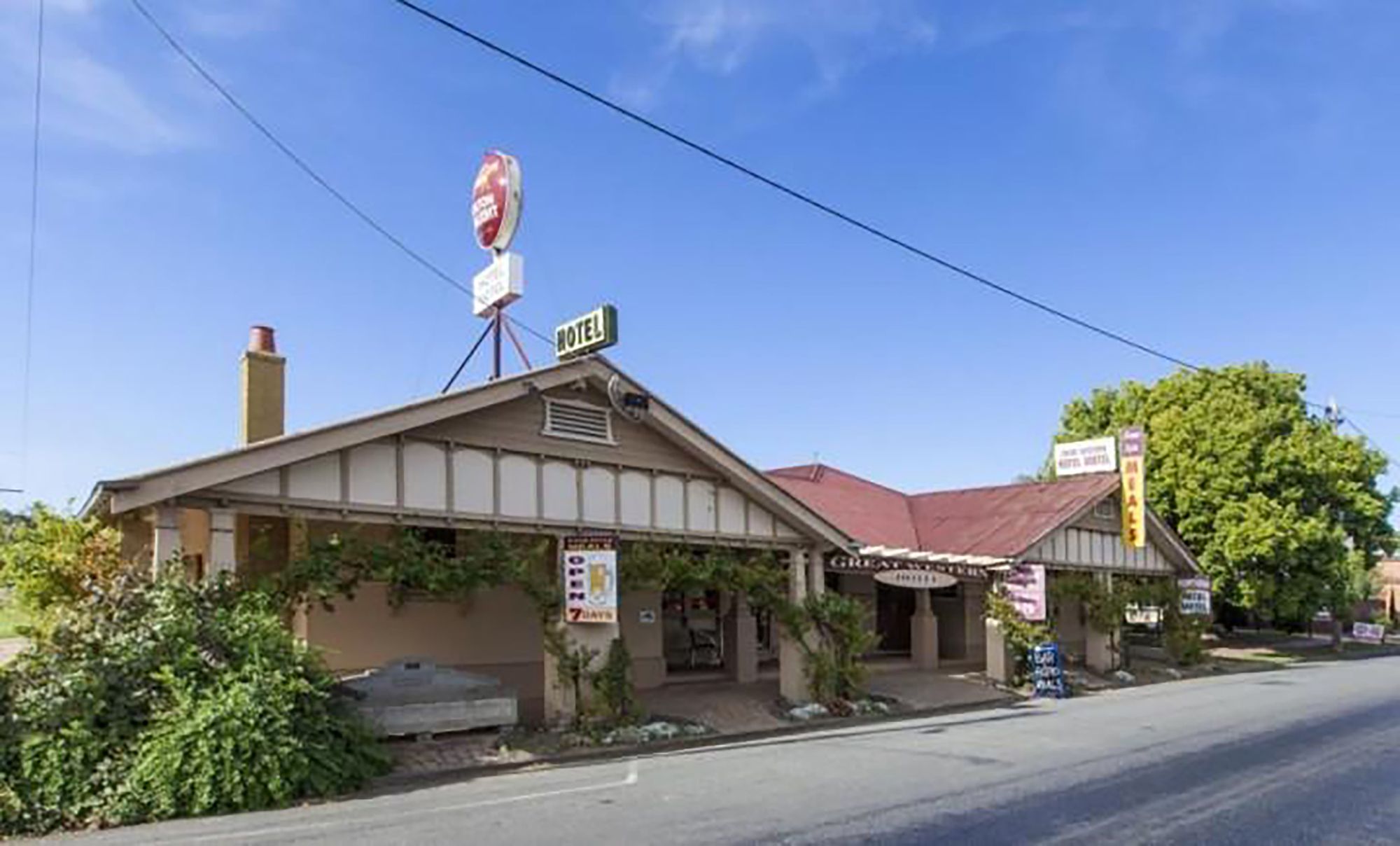 The Great Western Hotel has delicious, good old fashioned pub meals available for both lunch and dinner 7 days a week.  Come and snuggle up beside the fires that are lit in the cooler seasons to keep you warm.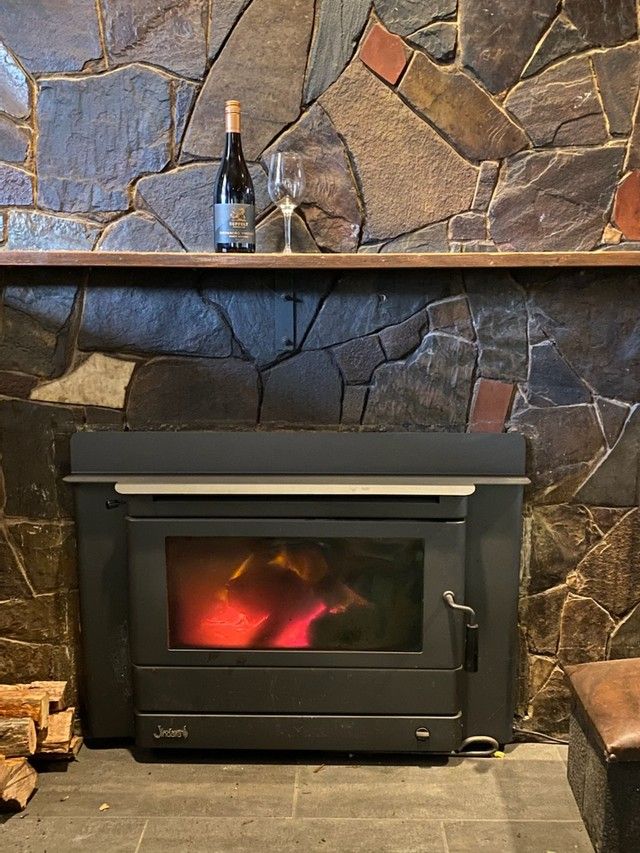 Every Friday is a Good Friday at the hotel. You can join the locals for happy hour from 6 - 7 pm and the weekly Pizza night. Check out the menu here and call 53562270 to reserve a table.
---
The coffee machine and Salingers Cafe, right in the heart of Great Western, will be steaming and brewing all Easter weekend.  Salingers is a slice of Melbourne cafe culture in the magnificent Grampians region.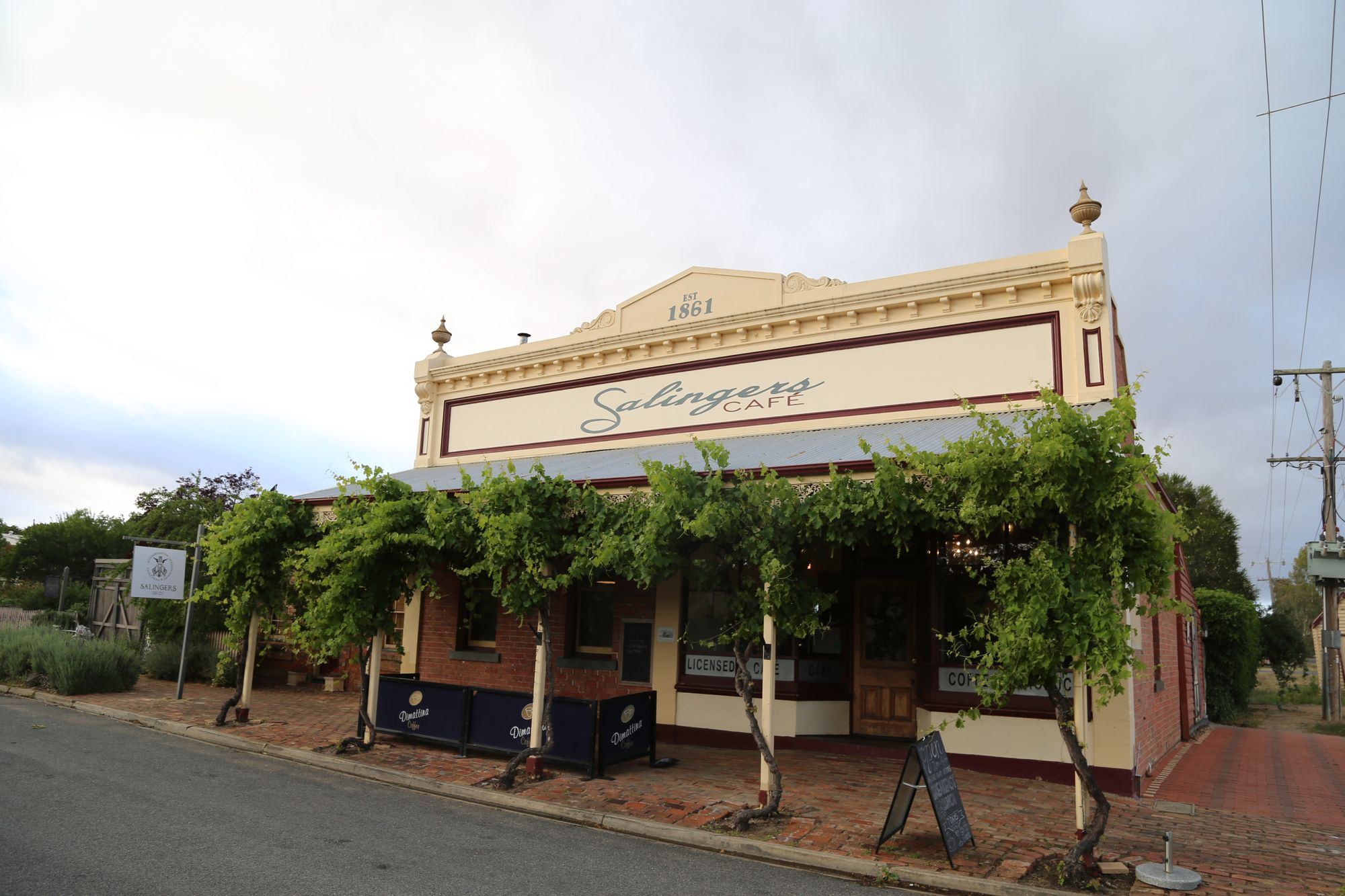 The Chefs at the cafe have access to some of the most amazing Grampians produce and the Salingers Kitchen garden is bursting with seasonal produce.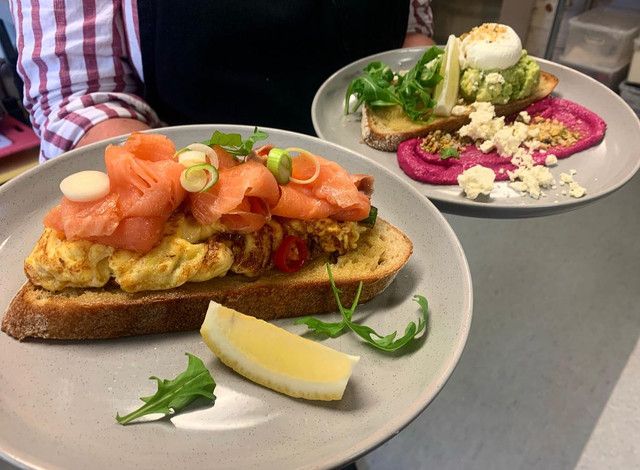 Their menu is on their website, but make sure you check out the specials board. It changes daily, depending on what they have harvested from the garden that morning.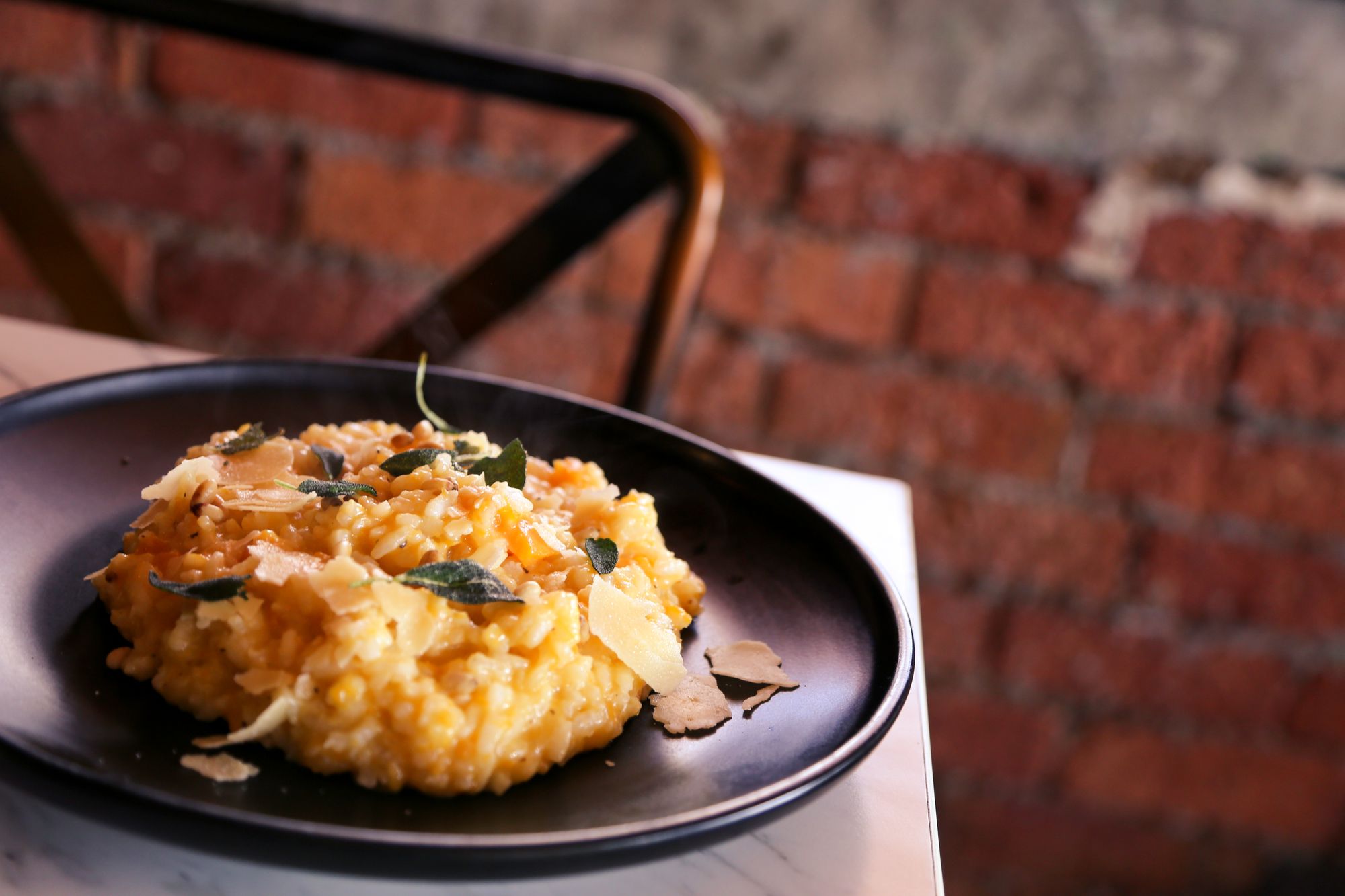 Wander through the arch at Salingers and you will discover the bee hive in the wall. You can safely watch these busy bees make honey.  Absolutely fascinating to watch.
Salingers has an all-day breakfast menu and a lunch menu that kicks off at 11:30 am. Coffee and cake available all day and the venue is fully licensed and stocked with an amazing collection of Grampians Wines.  Open all Easter from 8 am until 4 pm. To check out the menu - click here
---
The Great Western General Store is open all Easter also. It is right beside Salingers Cafe in the Main Street of Great Western.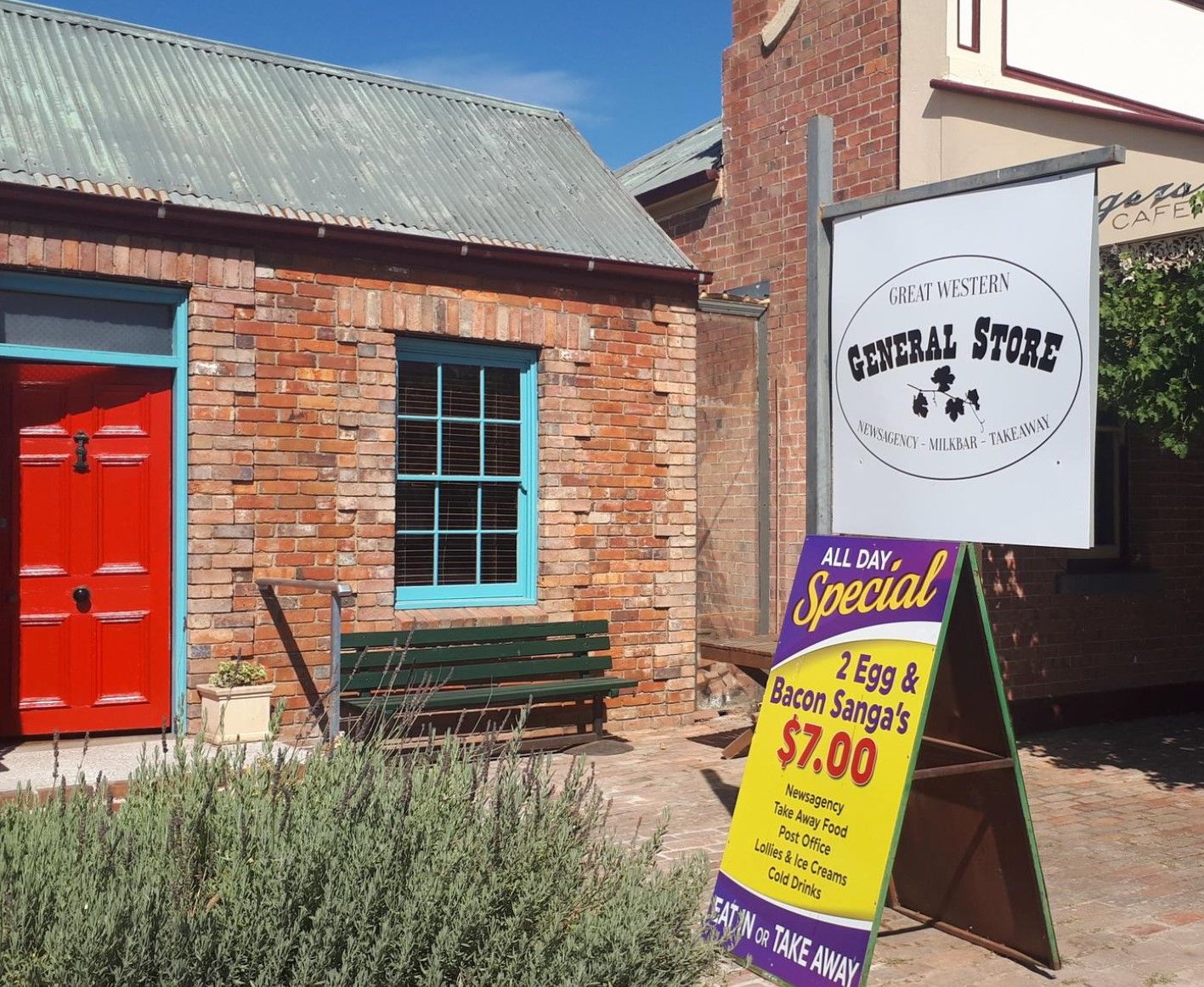 Grab your essentials, bread, milk, newspapers and also have Take-away Food available.  They are also stockist of Great Western Granary's Artisan Sourdough. If you are quick enough, you may also be able to get your hands on some of their Hot Cross Buns or a loaf of sourdough to enjoy over the long weekend. To phone through any orders, please call 53562211.
---
Have your bikes onboard? Perhaps you would like to explore Great Western on two wheels!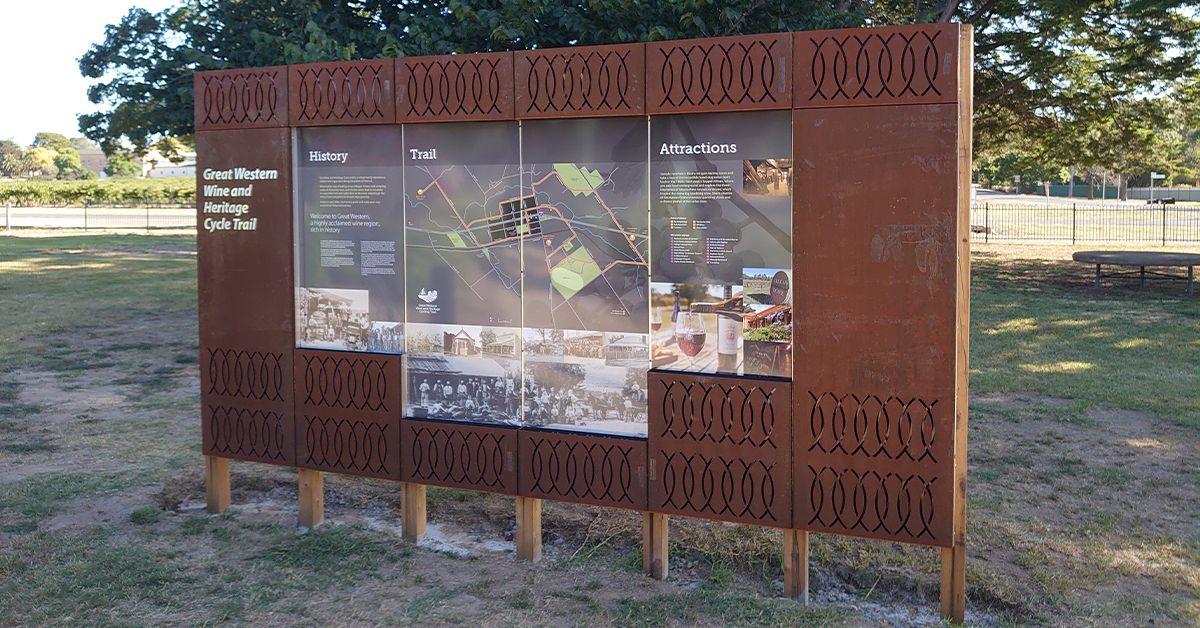 The local Great Western community is currently developing the "Great Western Wine and Heritage Cycle Trail" The route connects the three major wineries in Great Western, Seppelt, Best's Wines and Grampians Estate, with the start being at Memorial Park in the centre of the town.  Great Western is amazing, taking your time to absorb the wine, the history and the environment on your bike is an amazing journey.
At each location, you will find these signs, that have local points of historical interest and information about the destination you have arrived at.   Even if you haven't got your bikes on board this trip, please follow them on Instagram, so you can follow the progress @greatwesterncycletrail
Great Western is an amazing place to visit any time of the year, make it your destination.